Figs: Health Benefits, Nutrition Facts, Uses, Best Recipes
Delicious, sweet figs are somewhat unfashionable despite being a renowned fruit since ancient times. Figs, both dried and fresh, have experienced a major resurgence in popularity because people have rediscovered their amazing health benefits for modern diets.
Figs are rich in dietary fiber and are packed with vitamins, phyto-nutrients, minerals and many natural anti-oxidants.
Fresh and dried figs can be eaten raw or eaten in many ways that many people have forgotten about.
This article outlines the many health benefits of figs by summarizing their nutritional data. Comparisons are made with other similar fruits to highlight the benefits.
The many uses of figs are described as well as some background information about this delightful ancient fruit.
The fully ripe fig has bell or pear shape with succulent flesh and many small seeds, which some people do not like. Dried fruit resemble dried apricots and pears.
The Fig Tree an Ancient Fruit
The Fig fruit tree is native to temperate climate of present day Turkey and Asia Minor. Botanically figs are related to the mulberry and are in the same family (Moraceae). There are several native species and many culivars all belonging to the genus: Ficus.
Figs are grown throughout the world and are popular fruit trees in many older gardens. However the huge size of fig trees and their aggressive root system has meant that they are banned from many urban areas of cities.
Fig trees grow very large and bears pear-shaped fruits twice a year, in Spring and Autumn (the main crop). There is a lot of variation in size, colour and texture of the fruit depending on the variety.
Health Benefits of figs
Fig fruit is relatively low in calories with 100 g fresh fruits providing only about 75 calories, less than bananas and dates, but more than apricots and kiwifruit (see the table below). Fresh figs are rich in dietary fiber and minerals and have lower fat levels than most other fruits.
Many of the nutrients in figs are concentrated when the fruit is dried, but this can be a trap, as applies to most dried fruit. About 100 g or dried figs contain 249 calories, which is nearly four times that of fresh figs.
Fresh figs are rish in a range of anti-oxidants such as the poly-phenolic flavonoids: chlorogenic acid, carotenes, lutein, tannins.The total anti-oxidant level in figs is comparable to that of apples at 3200 micro moles/100 g.
Fresh figs have moderate levels vitamins such as vitamin E, A and K, but levels are lower for most vitamins compared with Apricots, Bananas, Blueberries, Dates and Kiwifruit (see the table below). The levels of Thiamin, Panothetic Acid and Vitamin B6 are higher than in these fruits.
Figs are excellent source minerals such as calcium, potassium, manganese, zinc, copper, iron and selenium. About 100 g of dried figs contains 2.0 mg of iron, 650 mg of potassium, 230 mg of potassium 160 mg of calcium. The levels of Iron, Magnesuium, Zinc, Copper and Manganese are higher than in most other fruits in the Table.
Choosing Fresh Figs to Buy
Fresh figs are available in Spring and late Summer, but with imports are virtually available right throughout the year. Look for soft but firm ripe fruits, which yield to the touch and have a sweet aroma. Avoid any fruit that is soft, squishy or bruised, or shows any damage, fungus or mold on the skin. Avoid unripe green fruits as they will have an astringent taste and may take too long to ripen at home.
Preparation of Figs for Serving
Before eating fresh, ripe figs wash them in cold water under the tap and then dry with a paper towel. Some people like to peel them, other don't mind the skin as long as it is not blemished. Figs are best eaten when at room temperature so leave them out of the refrigerator for an hour or so before serving.
Serving Tips for Fresh and Dried Figs
Sweet, fresh and ripe figs can be enjoyed any time as a fruit snack. Try them and you will love them. They are unfashionable but very nice to eat.
Sliced fresh figs can be used anywhere as a substitute for kiwifruit (which has become very popular. Add thin slices to fresh salads and desserts as topping for cakes and with ice cream and yoghurt. The more chewy texture of figs adds extra texture
Dried or fresh figs can be added to soups, curries, stews and other meat and vegetable dishes. Figs go well with lamb, poultry, pork and venison. Try figs with fish and seafood as well. Fig slices make a nice addition to a cheese platter.
Dry figs and slices of fresh figs can be added to many baked goods such as muffins, cakes, slices, sweet pies, flans and cheesecakes.
Marinated figs are very delicious with raspberry sauce.
Dried or fresh figs can be added to breakfast dishes such as porridge, muesli, oatmeal and other breakfast cereals.
Stew dried to fresh figs in fruit juice or sugar syrup to make a delicious dessert. You can add a variety of other dried fruits and serve with icecream and add a sprinkle of nuts, nutmeg or cinnamon before serving.
Poach fresh figs in white or red wine with a little fruit juice added and serve with creme fraiche or Greek style yogurt
Cut fresh figs into quarters and add salads with a little fennel and rocket and sprinkle with grated parmesan cheese.
For a great appetizer or dessert, slice fresh figs in half, scoop out a little of the flesh and stuff with chopped almonds and goat's cheese.
You can make a delicious fig butter by gently simmering dried figs in fruit juice until just soft. Transfer the mixture to food processor or blender and pulse until just smooth. The butter is great on cakes, used as a dip with crackers or even spread on toast.
Add finely chopped fresh figs to couscous, rice or quinoa dishes to add some zing and a surprise.
Best Ever Fig Recipes Fig Tart Recipe
You can make a simple, delicious Fig Tart by following this simple recipe:
2 cups of walnuts
Add one packet of dried figs,
2 cups of raisins
Medium size pastry case
200 ml apple juice
1 tablespoon grated orange zest
2 tablespoons honey
1/4 teaspoon cinnamon
Method
Blend the walnuts, add the figs and blend again. Add all the remaining ingredients and blend in a food processor or blender until the mixture forms a sticky paste.
Process until the mixture is the texture of a sticky paste. Pour the mixture into the pastry case, flatten it down to form an even layer and bake at a moderate temperature for about 35-45 minutes.
Fresh Figs, Cheese and Pecans Wrapped in Bacon
Ingredients
12 bacon slices
12 toasted pecan halves
4 oz (100 g) goat cheese
2 tablespoons fresh basil, finely chopped
6 large fresh figs, cut in half lengthwise
Method
Preheat oven to 350 degrees F (175 degrees C). Combine the goat cheese, pecan nuts and basil in a small bowl. Place a spoonful of the goat cheese mixture on top of each fig half and wrap with a slice of bacon, securing with a wooden toothpick. Place the figs on a wire rack inserted over a baking tray. Bake for 6-9 minutes, until bacon is crisp and browned. Serve immediately.
Spicy Fig Chutney Recipe
Ingredients
1 cinnamon stick
1/4 cup brown sugar
1/2 cup cider vinegar
1/2 teaspoon mixed spice
2 teaspoons rice bran or grape seed oil
250 g (8 oz) semi-dried figs, finely chopped
Method
Combine the sugar, cinnamon, figs, vinegar, mixed spice and oil in a medium-size saucepan. Cook over moderate heat, stirring frequently, for 2-3 minutes until the mixture comes to the boil. Lower the heat and simmer partially covered, stirring frequently, for about 10 minutes, until mixture thickens. Then, cool and transfer to an airtight glass container. Keep in the refrigerator.
Individual Caramel Fig Pudding Recipe
Ingredients
3/4 cup water
4 caramels
2 free range eggs
3/4 cup brown sugar
Icing sugar, for dusting
Double cream, for serving
1/2 teaspoon bicarbonate of soda
200 g (7 oz) dried figs, finely chopped
150 g (6 oz) butter, at room temperature, chopped
Method
Preheat your oven to 180 degrees C (355 degrees F). Grease six 1 cup capacity pudding moulds with melted butter, and line the bases with baking paper. Place the figs and water in a medium-size saucepan and bring to the boil over moderate heat. Add the bicarbonate soda and set aside to cool for about 15 minutes. Beat the butter and brown sugar using an electric mixer until pale and creamy. While mixing add the eggs, one at a time, beating thoroughly after each addition. Add the flour and the reserved fig mixture in small batches until well mixed. Half fill the moulds with the mixture and add one caramel. Spoon the remaining mixture on top. Bake the puddings for 25-30 minutes or until firm to the touch. Remove from the oven, cool a little and then turn out onto serving plates and dust with icing sugar. Serve warm with a dollop of cream or yogurt.
Fresh Fig, Walnut and Baby Spinach Salad Recipe with Blue Cheese
Ingredients
Pinch of salt
50 g blue cheese
1/2 baby spinach
8 basil leaves, torn
1 1/2 tablespoons wine vinegar
Freshly ground white or black pepper
1 1/2 tablespoons extra virgin olive oil
10 walnuts or 20 pecans, toasted and chopped
1 tablespoon pumpkin seeds (pepitas), lightly toasted
2-4 slices bread, char-grilled on both sides (for serving)
5 ripe figs, with tops and bases trimmed, sliced in half horizontally and crushed
Method
Place the crushed figs in a serving bowl and lightly season with salt and freshly ground white or black pepper. Drizzle with olive oil and the wine vinegar. Sprinkle the crumbled blue cheese over the figs, then sprinkle with walnuts (or pecans), basil, baby spinach and pepitas. Serve with char-grilled bread cut into thin slices.
Mixed Seed, Rye and Dried Fig Crackers Recipe
Ingredients
1/4 cup honey
1 teaspoon salt
1 cup buttermilk
1/2 cup rye flour
1/2 cup plain flour
2 tablespoons sunflower seeds
1/2 cup walnut halves, toasted
1 teaspoon bicarbonate of soda
1/4 cup pepitas (pumpkin seeds)
Melted butter, for greasing the pan
1 1/2 tablespoons finely chopped fresh rosemary
1/2 cup dried figs, soaked in boiling water for 10 minutes and drained, coarsely chopped
Method
Soak the dried figs in boiling water for 10 minutes and then drain and slice into large pieces. Preheat your oven to 180 degrees C (355 degrees F). Brush a medium size rectangular loaf pan with melted butter and line with non-stick baking paper. Sift the rye and plain flours, bicarbonate of soda and salt into a large bowl. Add the walnuts, figs, pepitas, sunflower seeds and rosemary and mix until well combined. Pour in the buttermilk and honey, and stir with a wooden spoon or spatula until just combined. Pour the mixture into the prepared pan and bake for 45-50 minutes. Remove from the oven. Cool for 5 minutes and then turn out on a wire rack and cool for an hour. Lower the oven temperature to 150 degrees C (300 degrees F). Line 2 large oven trays with non-stick baking paper. Using a very sharp knife, cut the loaf into very thin slices and place on the lined baking trays. Bake in preheated oven for about 30-40 minutes, until the crackers are golden brown and have started to become crisp. The crackers will become crisper as they cool on the trays. Store in a sealed container.
Caramelised Fig, Orange Salad Recipe with Goat Cheese
Ingredients
Salt to taste
1/3 cup olive oil
100 g (3 oz) caster sugar
1 1/2 tablespoons lemon juice
1 garlic clove, finely chopped
Freshly ground black pepper to taste
16 fresh figs, cut in half lengthwise
1 teaspoon fennel seeds, lightly toasted
3/4 tablespoons fresh oregano, (or basil)
60 g ( 2 oz) rocket or baby spinach leaves
200 g (7 oz) feta cheese, crumbled into large chunks
1 1/2 tablespoons Raki, Pernod or other aniseed flavoured liqueur
4 medium-size oranges, with tops and bottom removed, peeled and sliced into thick rounds
Method
Add half the sugar to a large heavy frying pan or Dutch oven over moderate heat and cook for 2-3 minutes, until it caramelises. Add add half the figs, with the cut side facing down. Cook for 2 minutes on each side. Remove from the pan and then cook the rest of the figs in a similar way. Remove the figs and set aside. Add the remaining sugar to the pan, and caramelise the sugar. Adding the oranges slices and cook for 1 minute on each side. Remove and add to the figs. Remove the pan from the heat and add the lemon juice, liqueur, fennel seeds, olive oil and garlic. Season generously with salt and freshly ground black pepper. Remove the pan from the heat. Place the cooked figs and oranges on a large serving platter. Sprinkle with the crumbled feta cheese. Drizzle the juices from the frying pan over the mixture. Sprinkle with the oregano and rocket and serve warm.
Comparison of Nutrients in Figs with Other Fruit
| Nutrients (serving size 100 g) | Figs | Apricot | Banana | Blueberries | Dates | Kiwifruit |
| --- | --- | --- | --- | --- | --- | --- |
| Calories (kcal) | 74 | 49 | 89 | 61 | 277 | 61 |
| Protein (g) | 0.75 | 1.4 | 1.09 | 1.23 | 1.81 | 1.14 |
| Total Fat (g) | 0.3 | 0.39 | 0.33 | 0.76 | 0.15 | 0.52 |
| Total Carbohydrates (g) | 19.18 | 11.11 | 22.84 | 12.31 | 74.98 | 14.67 |
| Dietary Fiber (g) | 2.9 | 2 | 2.63 | 2.67 | 6.67 | 3.04 |
| Sugar (g) | 16.26 | 9.24 | 12.23 | 6.45 | 66.48 | 8.99 |
| Vitamins | | | | | | |
| Vitamin C (mg) | 2 | 10 | 8.73 | 18.27 | 0 | 92.75 |
| Thiamin (mg) | 0.06 | 0.03 | 0.03 | 0.07 | 0.04 | 0.03 |
| Riboflavin (mg) | 0.05 | 0.04 | 0.08 | 0.41 | 0.06 | 0.03 |
| Niacin (mg) | 0.4 | 0.6 | 0.67 | 0.6 | 1.6 | 0.35 |
| Pantothenic Acid (mg) | 0.3 | 0.24 | 0.33 | 0.27 | 0.81 | 0.19 |
| Vitamin B6 (mg) | 0.11 | 0.06 | 0.36 | 0.03 | 0.25 | 0.06 |
| Folate (mcg) | 6 | 8.57 | 20.34 | 33.33 | 14.58 | 24.64 |
| Vitamin B12 (mcg) | 0 | 0 | 0 | 0 | 0 | 0 |
| Vitamin A (IU) | 142 | 1926 | 64 | 115 | 150 | 87 |
| Vitamin E (mg) | 0.11 | 0.89 | 0.1 | 1.69 | | 1.46 |
| Vitamin K (mcg) | 4.7 | 3.29 | 0.51 | 17.2 | 2.71 | 40.29 |
| Minerals | | | | | | |
| Calcium (mg) | 35 | 12.86 | 5.08 | 13.33 | 64.58 | 33.33 |
| Iron (mg) | 0.37 | 0.39 | 0.26 | 0.37 | 0.9 | 0.3 |
| Magnesium (mg) | 17 | 10 | 27.12 | 6.67 | 54.17 | 17.39 |
| Phosphorus (mg) | 14 | 22.86 | 22.03 | 29.33 | 62.5 | 33.33 |
| Potassium (mg) | 232 | 258.57 | 357.63 | 74.67 | 695.83 | 311.59 |
| Sodium (mg) | 1 | 1.43 | 0.85 | 5.33 | 0 | 2.9 |
| Zinc (mg) | 0.15 | 0.2 | 0.15 | 0.2 | 0.44 | 0.14 |
| Copper (mg) | 0.07 | 0.09 | 0.08 | 0.03 | 0.35 | 0.13 |
| Manganese (mg) | 0.13 | 0.07 | 0.27 | 2 | 0.29 | 0.1 |
| Selenium (mcg) | 0.2 | 0.14 | 1.02 | | | 0.14 |
| Fatty Acids | | | | | | |
| Saturated Fat (g) | 0.06 | 0.03 | 0.11 | | | 0.03 |
| Monounsaturated Fat (g) | 0.07 | 0.17 | 0.03 | | | 0.04 |
| Polyunsaturated Fat (g) | 0.14 | 0.07 | 0.08 | | | 0.29 |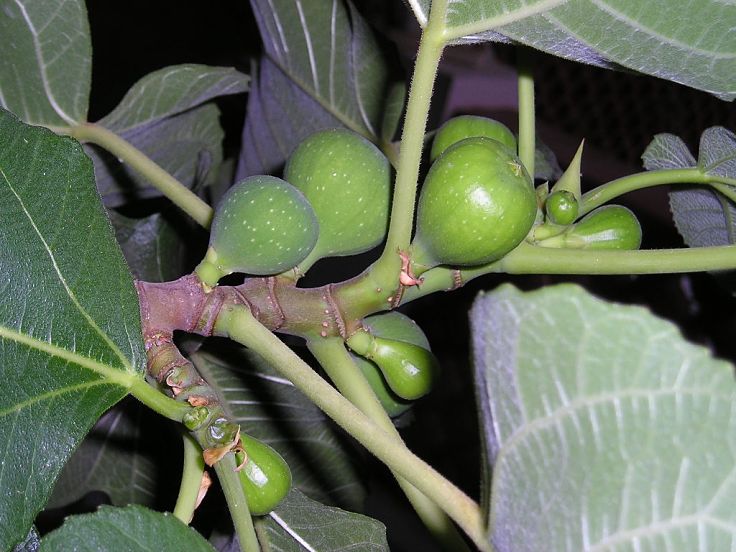 Source:
Public Domain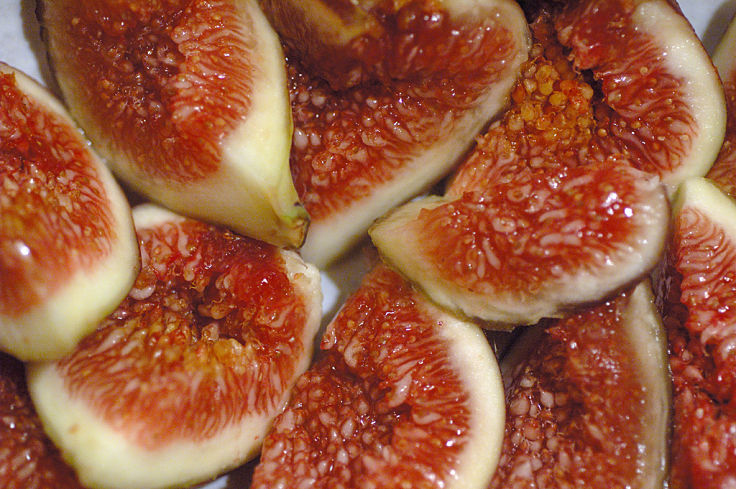 Source:
By Eric Hunt (Own work) [CC-BY-SA-2.5]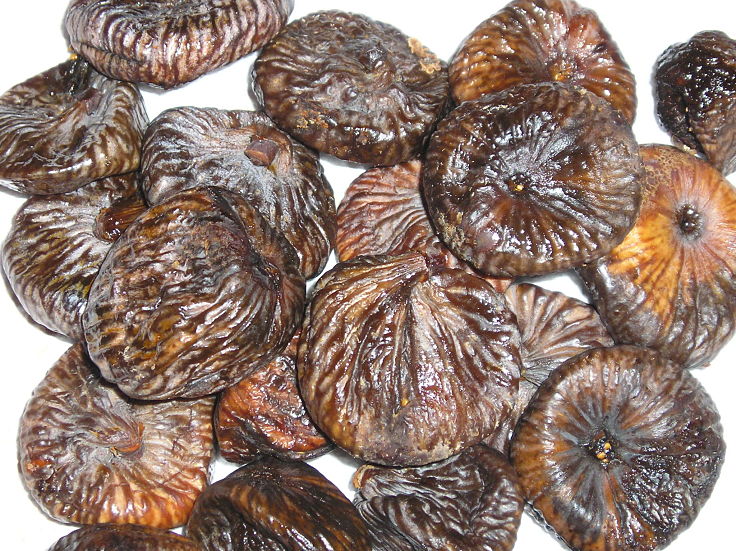 Source:
By Chefallen (Own work) [CC-BY-SA-3.0]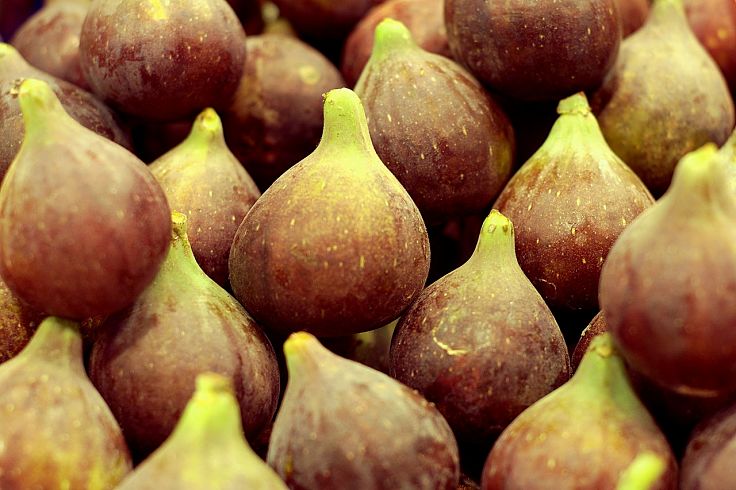 Source:
By Dmitri Popov (Own work) [CC BY-SA 3.0], via Wikimedia Commons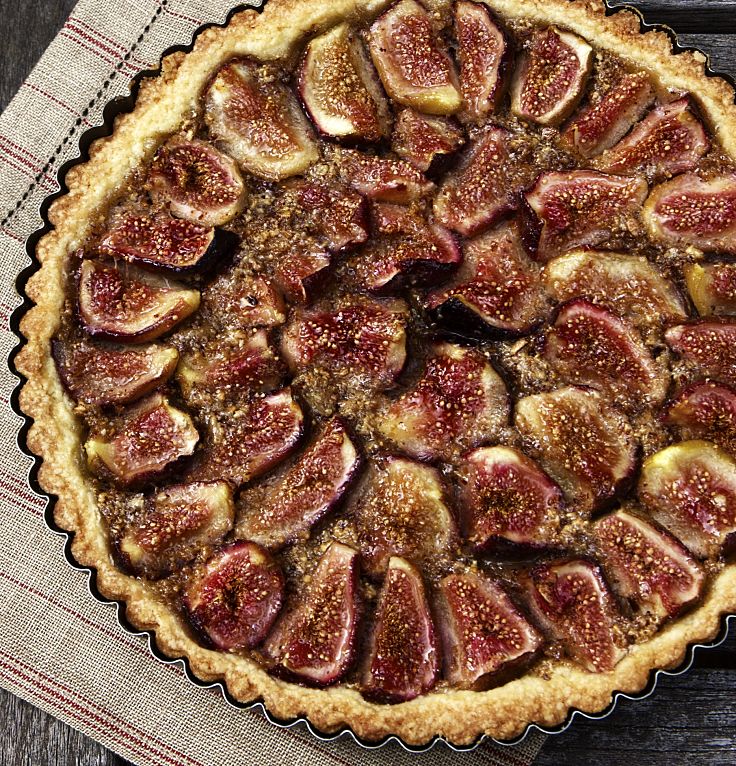 Source: Public Domain CC0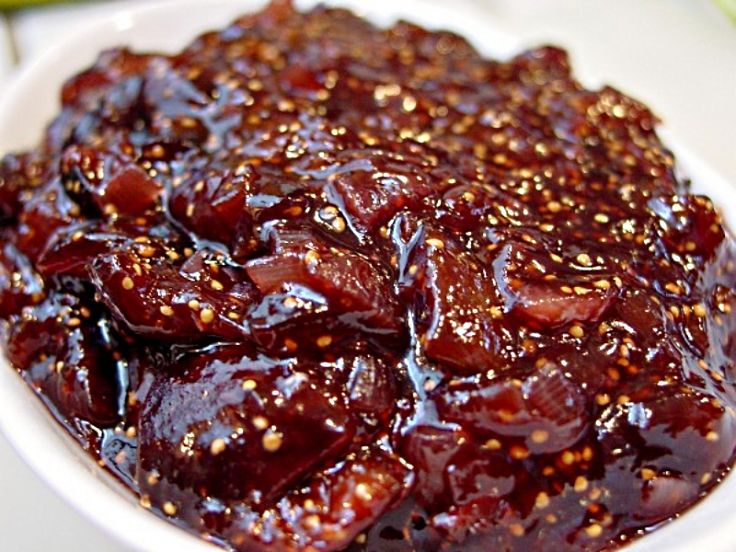 Source: Public Domain CC0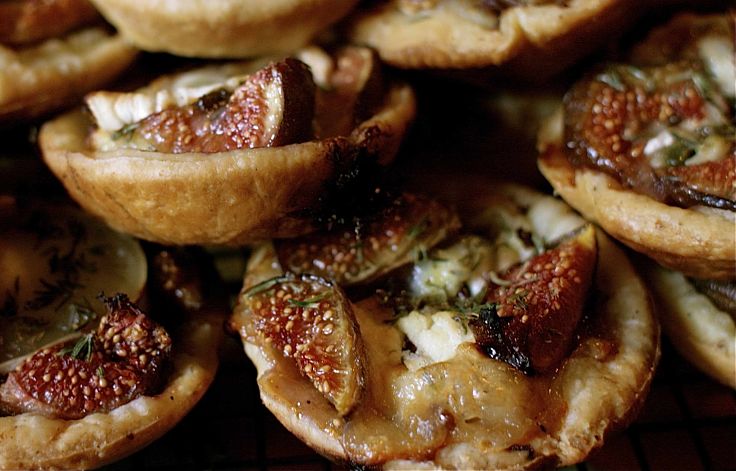 Source: Public Domain CC0 pexels.com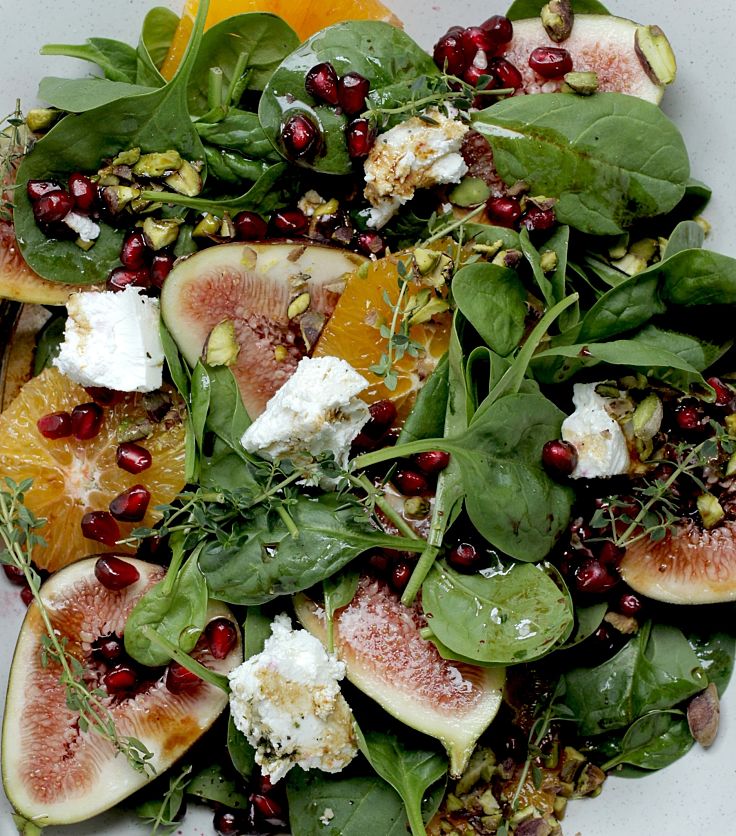 Source: Public Domain CC0