Health Benefits Eggplants, Aubergine Nutrition Facts, Best Recipes
Eggplants, also known as Aubergine, belong to the nightshade plant family (Solanaceae), together with tomatoes, bell peppers and potatoes. The main use and benefits of eggplants is as a meat substitute, though many people like them in the classic dishes such as Greek Moussaka, Sardinian Stuffed Eggplant, Eggplant Caponata and Baba Ghanoush.
Eggplant is increasingly being used as a meat substitute in dishes such as Eggplant Parmigiana, Eggplant Parmesan and many pasta sauce and dip recipe.
This article provides a summary of the health benefits of eggplants and a detailed chart of nutrients for a serving of 100g. It also provides nutrient comparions with tomatoes, corn, and potatoes.
Finally there are the best ever recipes four eggplant classics: Moussaka and Baba Ghanoush, and for Eggplant Parmesan and Parmigiana, which are very popular dishes for meatless Mondays.
Nutritional Highlights for Eggplant
Eggplants have low calories, fat and carbohydrate and are relatively rich in protein and dietary fiber. The table below has the nutritional data for eggplants compared with tomatoes, corn and potatoes, all for a100 g serving.
A 100g serving of raw aubergine provides:
► 25 Calories
► 1 g Protein
► 0.2 g Fat
► 6 g Carbohydrate
► 3.4 g Dietary Fiber
Comparison with Tomatoes, Fresh Corn and Potatoes shows that:
► Only tomatoes have less calories and calorie density is also low (calories per volume). This means that they provide bulk in dishes and the high fiber helps to delay the onset of hunger pangs for longer.
► Eggplants have the highest fiber levels and lowest calories except for tomatoes
► Eggplants have a high protein to calories ratio similar to tomatoes
► Eggplants are an excellent source of vitamins with the highest level of the four, for Riboflavin and the other B group vitamins
► Eggplant is also a good source of minerals, particularly magnesium, copper, potassium, zinc and manganese.
► Fat levels are very low.
► Eggplants are rich in a series of antioxidants, particularly nasunin in the eggplant skin, which gives eggplants their purple colour.
How to Select, Store and Prepare Eggplants
Choose eggplants with shiny, vivid colored skin without bruises and marks, and any signed of wilting. All of these are signs that the eggplant may not be fresh. Test for ripeness by gently pushing a finger against the skin. If the indentation springs back, the eggplant is ripe. If the indentation remains, the eggplant is unripe or over-ripe.
Eggplants deteriorate quickly and so do not keep them too long before. Store in plastic bags in the refrigerator.
Salting to Remove Bitterness
Applying salt to cut eggplant slices helps to tenderise the eggplant and helps to reduce the bitter taste. It is not necessary for some people. It depends and the dish being prepared. After cutting the eggplant into the desired set of pieces, sprinkle the pieces all over with salt. Place in a colander and set aside for about 30 minutes. Wash and dry the pieces to remove the excess salt.
Best Eggplant Parmesan Recipe
Ingredients
3 eggs
1 cup flour
salt for eggplant
1 1/2 cups bread crumbs
2 pounds (1 kg) eggplant
1/2 cup finely chopped onion
1/4 cup Parmesan cheese, shredded
1/2 pound (250g) mozzarella cheese
2 teaspoons Italian seasoning blend
2 or 3 garlic gloves chopped quite fine
2 tablespoons of olive or grape seed oil
2 x 14 ounce cans (450g) cooked tomatoes (or fresh tomatoes -cooked)
1/4 cup cooking oil (canola or other vegetable oil)
Method
Wash and slice the eggplant into thick slices. Liberally sprinkle with salt, set aside for 30-60 minutes, wash and dry.
To make the sauce, heat the oil in a medium size pan over moderate heat. Add the onions and garlic and cook until translucent. Add the cooked tomatoes and Italian seasoning and reduce the temperature and simmer gently for about 20 minutes.
Preheat oven to 375 degrees F (190 degrees C).
To bread the eggplant slices, place the flours plate. Whisk the 3 eggs a little and then use the mixture as an egg wash. Drop the eggplant slices into the eggwash a few at a time. Then roll in the flour and then in the breadcrumbs and set aside on a wire rack.
Cook the eggplant slices in about 1/2 of cooking oil in a large skillet, heated to moderate temperature. Shallow fry the slices a few at a time until golden brown on both sides. Allow eggplant to drain on a wire rack.
Place fried eggplant slices in a baking dish, and sprinkle with some Parmesan cheese. Ladle the sauce over the eggplant slices. You can make layers in a smaller dish. When all the slices have been added top with Mozzarella cheese and bake in the oven until the cheese has melted and the sauce starts to bubble.
Eggplant Parmigiana Recipe
Ingredients
salt
olive oil
plain flour
For the Sauce
4 eggs, beaten
salt and pepper
1/3 cup olive oil
3 large eggplants
100 g Parmesan, grated
1 onion, chopped very finely
1 garlic clove, finely chopped
250 g fresh mozzarella or bocconcini, sliced
12 ripe tomatoes, peeled and chopped or canned tomatoes
1 bunch basil leaves, roughly chopped, extra basil for layering
Method

Slice the eggplant no thicker than 1 cm (1/2 inch). Sprinkle the slices with salt, place in a colander and weigh down with something heavy. Place a bowl underneath to catch the drips and set aside for 30-60 minutes. Then, rinse the slices, pat dry with paper towles and lightly coat in flour. Dip each slice into the beaten egg, hold up to allow the excess to drain. Fry the slices one or two at a time in hot oil until golden brown on both sides. Drain the cooked slices on paper towel.
To make the sauce, fry the garlic and onion in a little oil until soft. Add the tomato and bring to the boil and then simmer for 5-10 minutes, until the mixture thickens slightly. Season to taste and add half the basil, roughly broken into pieces.

Preheat the oven to 350 degrees F (180 degrees C). Smear the base of a baking dish with a thin layer of sauce, then add a layer of cooked eggplant. Then add a few slices of bocconcini (or mozzarella), then a sprinkling of Parmesan and finally a few torn pieces of basil. Continue to add more layers until all the ingredients have be used. Finish with a layer of sauce topped with cheese. Bake in the preheated oven for 20–25 minutes, or until the top is golden and the sauce has started to bubble. Allow to rest for 10-15 minutes and then serve with extra cheese and basil.
Best Ever Moussaka Recipe
Ingredients
4 tablespoons olive oil
2/3 cup of red wine
1 teaspoon dried oregano
500 g (1 lb) minced lamb
1 1/2 teaspoons of cinnamon
1 large onion, chopped finely
4 cloves of garlic, chopped finely
3 medium size eggplants, thinly sliced
bunch of flat-leaf parsley, finely chopped
2 tablespoons tomato puree, combined with 1/2 cup water
For the bechamel
2 eggs, beaten
60 g (2oz) butter
500 ml (2 cups) milk
60 g (2oz) plain flour
Pinch of Nutmeg, to grate
50 g (2oz) pecorino cheese or kefalotyri cheese, finely grated
Pre-heat the oven to 350 degrees F (180 degrees C). Cut the eggplants lengthways into slices about 5mm thick (1/4 inch) slices. Spread them on to oiled baking sheets. Brush with olive oil and season with salt and pepper. Bake for about 25 minutes, turning once until the eggplant slices are soft, golden brown and limp.

Fry the onions in 2 tablespoons of olive oil over a medium high heat until soft and translucent. Add the garlic, oregano and cinnamon and and fry for a few minutes extra. Increase the heat to high and then add the lamb and fry until the lamb cooked and starts to brown. The mixture shown be quite dry. Pour in the wine and tomatoes and then bring to a boil and then lower the temperature to a simmer and cook for 30–40 minutes until most of the liquid has gone. Season with salt and pepper and mix in the parsley.

To make the bechamel, heat the milk to just below boiling temperature (just when bubbles form on the sides). Using another saucepan, melt the butter, add the flour, mix to combine and cook while stirring for a couple of minutes. Using a whisk, gradually blend in the hot milk stirring continuously. Cook until the sauce starts to thicken. Then slowly add the cheese and mix until the cheese has melted and blended into the sauce. Take the sauce off the heat and allow to cool a little. Then beat in the eggs, add salt and pepper to taste, and a dash more nutmeg.

To assemble, arrange about one third of the eggplant slices over the bottom base of a shallow baking dish, then cover with a thin layer of meat. Repeat the process, adding more layers until all the eggplant slices have been used. Finish off with some extra sauce. Place in the oven and bake for about 35-45 minutes until the top has started to brown. Remove from the oven and set aside for half an hour before serving.
Best Ever Baba Ganoush Recipe
Ingredients
2 tablespoons tahini
2 garlic cloves, crushed
2 tablespoons extra virgin olive oil
2 large eggplants (about 650 g; 12 oz)
1 tablespoons pomegranate seeds (optional)
Juice of 1 large lemon, or two medium size ones
3 tablespoons flat-leaf parsley or mint, finely chopped
Method
Blacken the eggplants over a gas flame or barbecue, using tongs, until completely charred and soft. Allow to cool and then slit the eggplants lengthways and extract the flesh in long strands. Discard the skins. Place the flesh sieve in a sieve or colander over a bowl, sprinkle liberally with salt and allow to drain for about 30 minutes. Rinse and squeeze out any extra liquid. Combine the lemon juice with the tahini in a small bowl. Then add the garlic and 2/3 of the chopped herbs.
Mash the eggplants gently with a fork, and then mix into the tahini mixture. Add the remaining herbs and pomegranate seeds (optional). Pour a little moat of olive oil around the edge and serve.
Nutrients in 100 g raw Eggplant (Aubergine) compared with Tomato, Potato and Sweet Corn
| Nutrient - 100 g serving | Unit | Eggplant | Tomato | Corn | Potato |
| --- | --- | --- | --- | --- | --- |
| Energy | kcal | 25 | 18 | 86 | 79 |
| Protein | g | 0.98 | 0.88 | 3.27 | 2.14 |
| Total lipid (fat) | g | 0.18 | 0.2 | 1.35 | 0.08 |
| Carbohydrate, by difference | g | 5.88 | 3.89 | 18.7 | 18.07 |
| Fiber, total dietary | g | 3 | 1.2 | 2 | 1.3 |
| Protein to Calorie ratio x 100 | | 3.92 | 4.89 | 3.80 | 2.71 |
| Protein to Carbs ratio | | 0.17 | 0.23 | 0.17 | 0.12 |
| Protein to Fat ratio | | 5.44 | 4.40 | 2.42 | 26.75 |
| Protein to Fiber ratio | | 0.33 | 0.73 | 1.64 | 1.65 |
| Calorie density (Cals per 100 ml) | | 20 | 15 | 67 | 65 |
| Vitamins | | | | | |
| Folate, DFE | mcg | 22 | 15 | 42 | 14 |
| Niacin | mg | 0.649 | 0.594 | 1.77 | 1.035 |
| Riboflavin | mg | 0.037 | 0.019 | 0.055 | 0.033 |
| Thiamin | mg | 0.039 | 0.037 | 0.155 | 0.082 |
| Vitamin A, IU | IU | 23 | 833 | 187 | 1 |
| Vitamin A, RAE | mcg | 1 | 42 | 9 | 0 |
| Vitamin B-12 | mcg | 0 | 0 | 0 | 0 |
| Vitamin B-6 | mg | 0.084 | 0.08 | 0.093 | 0.345 |
| Vitamin C | mg | 2.2 | 13.7 | 6.8 | 5.7 |
| Vitamin E | mg | 0.3 | 0.54 | 0.07 | 0.01 |
| Vitamin K | mcg | 3.5 | 7.9 | 0.3 | 1.8 |
| Minerals | | | | | |
| Calcium, Ca | mg | 9 | 10 | 2 | 13 |
| Iron, Fe | mg | 0.23 | 0.27 | 0.52 | 0.86 |
| Magnesium, Mg | mg | 14 | 11 | 37 | 23 |
| Phosphorus, P | mg | 24 | 24 | 89 | 55 |
| Potassium, K | mg | 229 | 237 | 270 | 417 |
| Sodium, Na | mg | 2 | 5 | 15 | 5 |
| Zinc, Zn | mg | 0.16 | 0.17 | 0.46 | 0.29 |
| Lipids | | | | | |
| Fatty acids, total saturated | g | 0.034 | 0.028 | 0.325 | 0.026 |
| Fatty acids, total monounsaturated | g | 0.016 | 0.031 | 0.432 | 0.002 |
| Fatty acids, total polyunsaturated | g | 0.076 | 0.083 | 0.487 | 0.043 |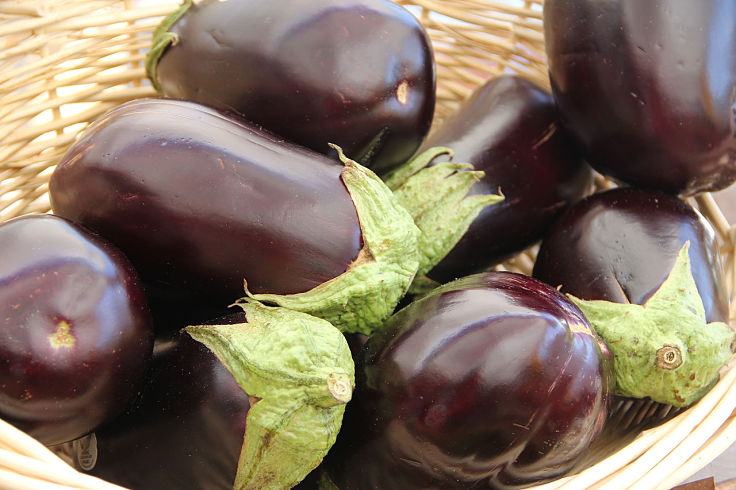 Source:
By Consell Comarca Baix Empordà [CC BY-SA 2.0], via Wikimedia Commons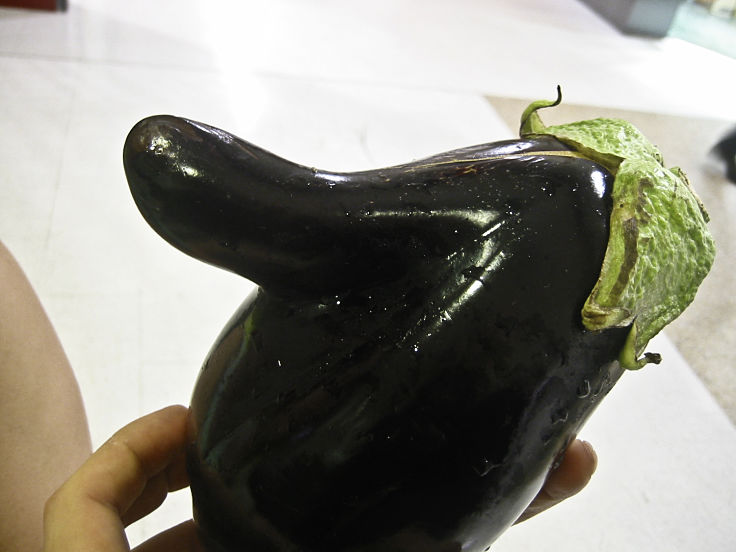 Source:
Todfox [public domain], via Wikimedia Commons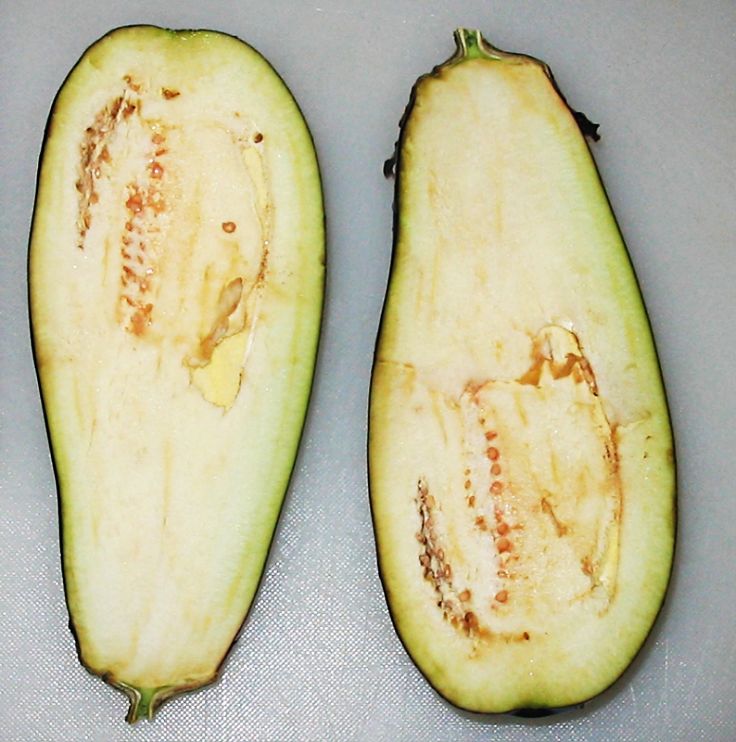 Source:
Jason Ruck [Public domain], via Wikimedia Commons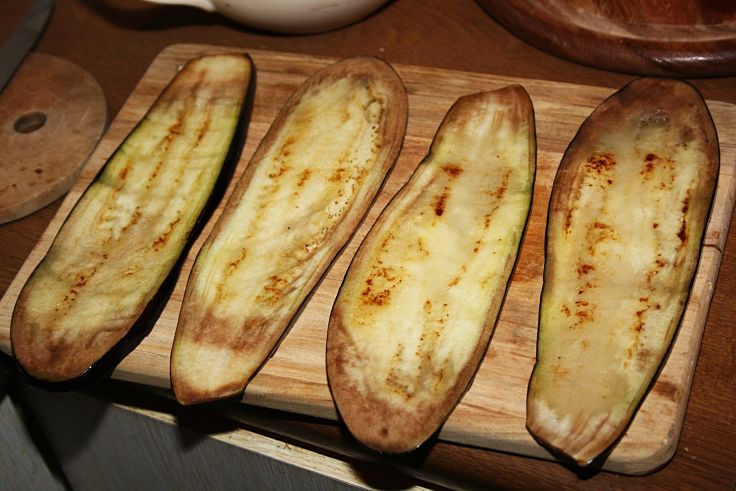 Source:
Matěj Baťha [CC-BY-SA-3.0], via Wikimedia Commons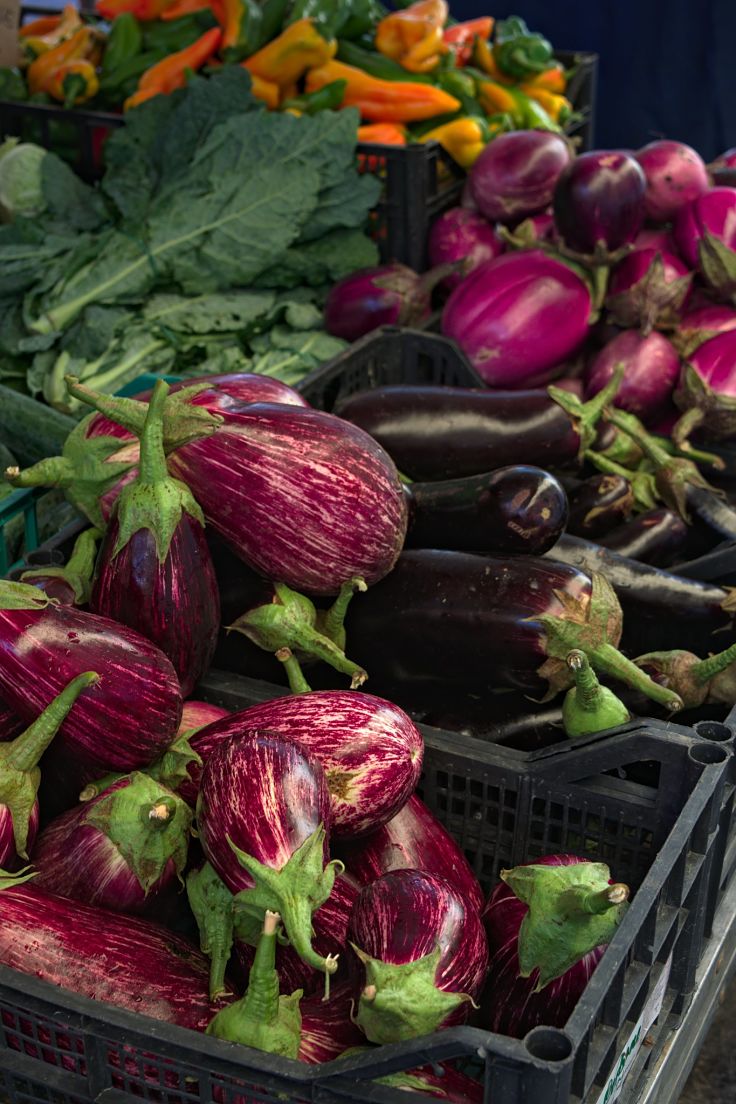 Source:
By Blog [CC BY-SA 4.0], via Wikimedia Commons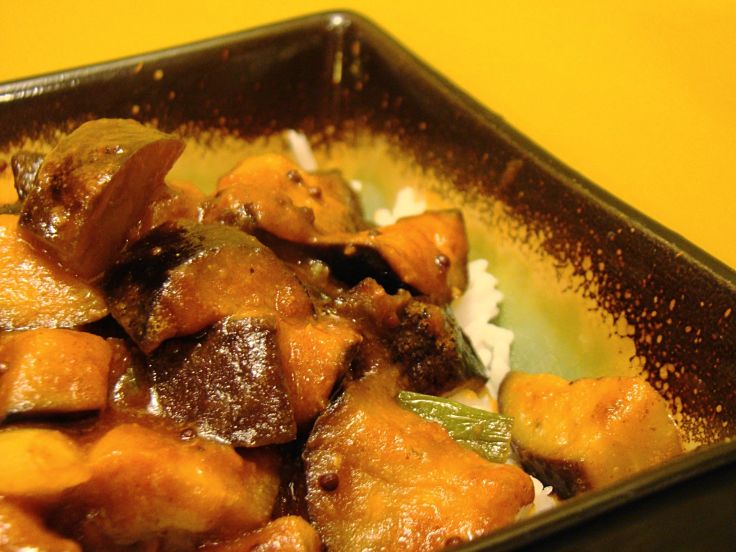 Source:
By Vegan Feast Catering [CC BY 2.0], via Wikimedia Commons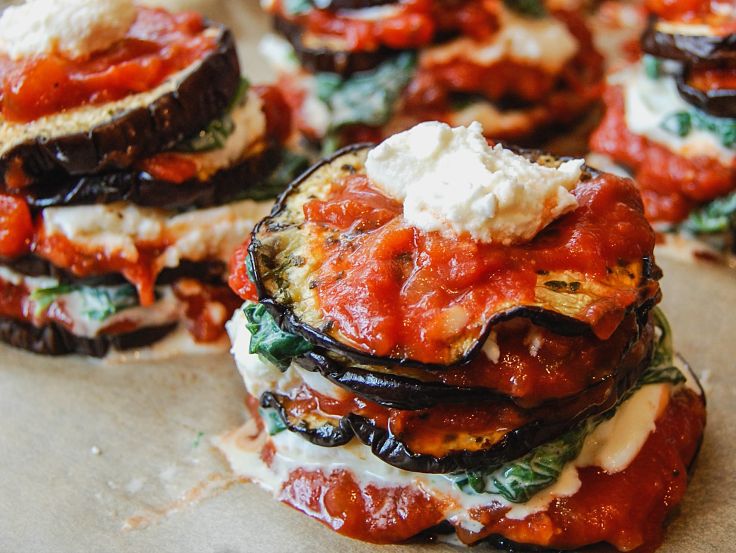 Source: Public Domain CC0 pexels.com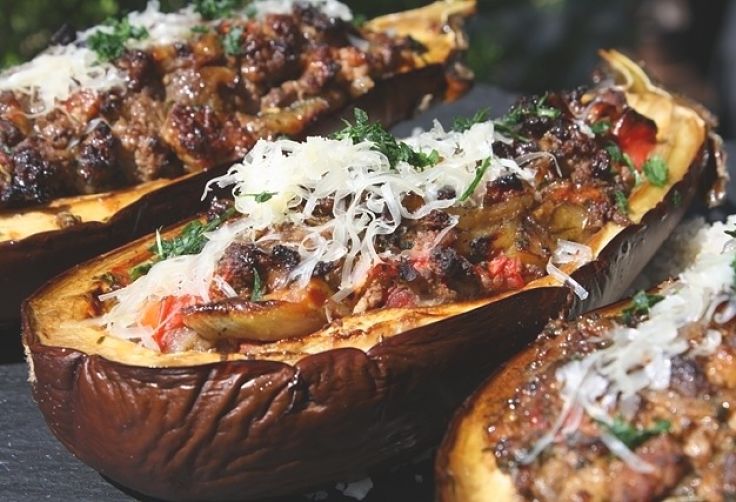 Source: Public Domain CC0 pexels.com