Health Benefits Hazelnuts, Filberts, Nutrition Facts, Culinary Uses
The hazel is a small deciduous tree, endemic to Turkey and southern Europe and Turkey. Botanically, hazelnuts are fruits from the "birch" family of trees.
In Britain, the nuts are known as "Cobnuts", and the "Filbert" is a closely related species. The hazelnut species are now cultivated worldwide as an important commercial crop, including in the USA, though the major plantations are still in Europe.
Hazelnuts are sweet, oily and tasty nuts that has been popularized through the popular spread "Nutella" and the liqueur "Frangelico" liqueur.
Hazelnuts are widely used in confectionery to make praline, and combined with chocolate to make truffles. Hazelnut oil, pressed from hazelnuts, is used as a cooking oil with a strong flavor.

Hazelnuts are rich in energy, protein and fat, but most of the fat is unsaturated and so relatively healthy.
Hazelnuts have less fat than Pecans, Brazil nuts and Macadamia nuts, but it is still high. Hazelnuts are very nutritious - rich in vitamins, minerals and anti-oxidants. They contain significant amounts of thiamine and vitamins E, B6 and K, as well as smaller amounts of other B vitamins. They are a rich source of Copper, Magnesium, Iron, Manganese and Zinc.
This article summarizes the nutritional and health benefits of hazelnuts and includes nutrition facts.
The health benefits of hazelnuts are compared with other popular nuts: Pecans, Brazil nuts, Cashew nuts, Macadamia nuts, Pistachios and Walnuts.
Health Benefits of Hazelnuts, Filberts and Cobnuts
Hazelnuts are very nutritious but high in calories. A serving 100 g or hazelnuts has 628 Calories which is lower than Pecans and Pistachios, but higher than the other nuts in the table below.
Hazelnuts have moderate amounts of fat (60 g) compared to other nuts but it is still high. The nuts are rich in mono-unsaturated fatty acids, oleic acid and linoleic acid that plays a role in lowering cholesterol. The famousMediterranean diet includes relatively high amounts of fats rich in monounsaturated fatty acids (such as fatty fish and olive oil).

Hazelnuts are relatively rich in dietary fiber (similar to Pecans) but have only moderate levels of protein (less than Pistachios and walnuts).

Hazelnuts are very rich in folate (100 g fresh nuts contain 113 micro g) and a 100g serving provides nearly one third of the recommended daily allowance. The nuts are also very rich sources of other B group vitamins such as Niacin, Pantothenic Acid, Riboflavin and Thiamin (See the table below)

Hazelnuts are a fabulous source of vitamin E; contain about 15 g per 100 g (providing 100% of recommended daily allowance). Vitamin K levels are also high in hazelnuts.

Hazelnuts are an excellent source of minerals, especially Copper, Iron, Magnesium, Manganese, Phosphorus and Zinc.
Selecting Hazelnuts to Buy
Hazelnuts are available in various forms right through the year: as raw and unshelled, shelled, salted, sweetened, pressed oil or ground. If you can buy hazelnuts unshelled instead of processed ones as they will be fresher. The nuts you buy should have a bright yellow-brown color, be firm and compact, show no discoloration due to mold or disease, smell fresh, be relatively uniform in size, and feel weighty in your hand.

Unshelled hazelnuts can be kept in a cool dry place for several years. Shelled hazelnuts should be stored in an airtight container in the refrigerator as they can go rancid quite quickly.
Culinary use for Hazelnuts, Filberts and Cobnuts
Hazelnuts can be eaten as a snack, raw, roasted, sweetened or salted.
There are many spreads (butter) available made from crushed hazelnuts and oils
Hazelnuts are widely used in confectionery and baked goods: chocolates, cookies, slices, biscuits, desserts and cakes.
Roasted hazelnuts can be added to muesli and salads.
Add fresh hazelnuts, or roasted chopped ones, to breakfast oatmeal - add sultanas or raisins and drizzle with maple syrup.
Hazelnuts make a delightful addition to a salad made from of beets, chicory and blue cheese; toss hazelnut oil for an extra nutty taste.
Fry hazelnuts in butter and add to steamed green beans to provide some crunch.
Sprinkle chopped hazelnut over a gratin made of sweet potatoes, parsnips, and standard potatoes added in layers and topped with heavy cream and your favorite cheese.
Add hazelnuts to your favorite pesto recipe made in a food processor with garlic, basil, olive oil, and a little Parmesan cheese.
Use hazelnuts to make homemade chocolate desserts and as a topping for chocolate torte and various other cakes, pies and flans (sweet and savory).
Nutrient Data for Hazelnuts, Filberts and Cobnuts
The tables below summarize the Nutritional Information for Hazelnuts in comparison with other popular nuts.
Nutritional Data for Hazelnuts (100g serving)
| Serving Size 100g | Nutrient Value | Percent of Recommended Daily Allowance |
| --- | --- | --- |
| Energy | 628 Cal | 31% |
| Carbohydrates | 16.7 g | 13% |
| Protein | 14.95g | 26% |
| Total Fat | 60.75 g | 200% |
| Cholesterol | 0 mg | 0% |
| Dietary Fiber | 9.7 g | 26% |
| Vitamins | | |
| Folates | 113 micro g | 28% |
| Niacin | 1.8 mg | 11% |
| Pantothenic acid | 0.92 mg | 18% |
| Pyridoxine | 0.56 mg | 43% |
| Riboflavin | 0.11 mg | 9% |
| Thiamin | 0.64 mg | 54% |
| Vitamin A | 20 IU | <1% |
| Vitamin C | 6.3 mg | 11% |
| Vitamin E | 15 mg | 100% |
| Vitamin K | 14.2 micro g | 12% |
| Electrolytes | | |
| Sodium | 0 mg | 0% |
| Potassium | 680 mg | 14% |
| Minerals | | |
| Calcium | 114 mg | 11% |
| Copper | 1.73 mg | 192% |
| Iron | 4.7 mg | 59% |
| Magnesium | 163 mg | 41% |
| Manganese | 6.17 mg | 268% |
| Phosphorus | 290 mg | 41% |
| Zinc | 2.45 mg | 22% |
| Phyto-nutrients | | |
| Carotene - alpha | 3 micro g | -- |
| Carotene - beta | 11 micro g | -- |
| Lutein-zeaxanthin | 92 micro g | -- |
Nutrients in Hazelnuts Compared with Other Common Nuts (100g serving)
| Serving 100 g Raw Nuts | Hazelnuts | Pecans | Brazil nuts | Cashew nuts | Macadamia nuts | Pistachio nuts | Walnuts, black |
| --- | --- | --- | --- | --- | --- | --- | --- |
| Calories (Cal) | 628 | 691 | 656 | 554 | 720 | 561 | 617 |
| Dietary Fiber (g) | 9.52 | 9.52 | 7.41 | 3.17 | 8.47 | 10.23 | 6.7 |
| Protein (g) | 14.96 | 9.17 | 14.32 | 18.24 | 7.9 | 20.28 | 24.06 |
| Sugar (g) | 4.34 | 3.99 | 2.33 | 5.93 | 4.59 | 7.65 | 1.09 |
| Total Carbs (g) | 16.68 | 13.86 | 12.28 | 30.19 | 13.83 | 27.51 | 9.91 |
| Total Fat (g) | 60.74 | 71.96 | 66.42 | 43.84 | 75.77 | 45.4 | 59.01 |
| Vitamins | | | | | | | |
| Folate (mcg) | 112.87 | 21.16 | 21.16 | 24.69 | 10.58 | 49.38 | 31.75 |
| Niacin (mg) | 1.8 | 1.17 | 0.3 | 1.06 | 2.47 | 1.3 | 0.47 |
| Pantothenic Acid (mg) | 0.92 | 0.86 | 0.18 | 0.86 | 0.76 | 0.52 | 1.66 |
| Riboflavin (mg) | 0.11 | 0.13 | 0.04 | 0.06 | 0.16 | 0.16 | 0.13 |
| Thiamin (mg) | 0.64 | 0.66 | 0.62 | 0.42 | 1.2 | 0.87 | 0.06 |
| Vitamin A (IU) | 21.16 | 56.44 | 0 | 0 | 0 | 416.23 | 38.8 |
| Vitamin B12 (mcg) | 0 | 0 | 0 | 0 | 0 | 0 | 0 |
| Vitamin B6 (mg) | 0.56 | 0.21 | 0.1 | 0.42 | 0.28 | 1.7 | 0.58 |
| Vitamin C (mg) | 6.35 | 1.06 | 0.71 | 0.35 | 1.06 | 5.64 | 1.76 |
| Vitamin E (mg) | 15.03 | 1.41 | 5.71 | 0.92 | 0.53 | 2.29 | 1.8 |
| Vitamin K (mcg) | 14.11 | 3.53 | 0 | 34.22 | | | 2.82 |
| Minerals | 0 | | | | | | |
| Calcium (mg) | 112.87 | 70.55 | 158.73 | 35.27 | 84.66 | 105.82 | 59.96 |
| Copper (mg) | 1.72 | 1.2 | 1.74 | 2.19 | 0.75 | 1.3 | 1.36 |
| Iron (mg) | 4.69 | 2.54 | 2.43 | 6.67 | 3.7 | 3.92 | 3.1 |
| Magnesium (mg) | 162.26 | 119.93 | 377.43 | 292.77 | 130.51 | 119.93 | 201.06 |
| Manganese (mg) | 6.18 | 4.5 | 1.22 | 1.65 | 4.13 | 1.2 | 3.9 |
| Phosphorus (mg) | 289.24 | 278.66 | 726.63 | 592.59 | 186.95 | 490.3 | 511.46 |
| Potassium (mg) | 680.78 | 409.17 | 659.61 | 659.61 | 366.84 | 1026.46 | 522.05 |
| Selenium (mcg) | 2.47 | 3.88 | 1917.11 | 19.75 | 3.53 | 7.05 | 16.93 |
| Sodium (mg) | 0 | 0 | 3.53 | 10.58 | 3.53 | 0 | 3.53 |
| Zinc (mg) | 2.43 | 4.51 | 4.06 | 5.78 | 1.31 | 2.19 | 3.39 |
| Fatty Acids | 0 | | | | | | |
| Saturated Fat (g) | 4.47 | 6.18 | 15.14 | 7.78 | 12.06 | 5.56 | 3.37 |
| Monounsat. Fat (g) | 45.65 | 40.8 | 24.55 | 23.8 | 58.88 | 23.82 | 15.01 |
| Polyunsat. Fat (g) | 7.92 | 21.62 | 20.58 | 7.84 | 1.5 | 13.74 | 35.08 |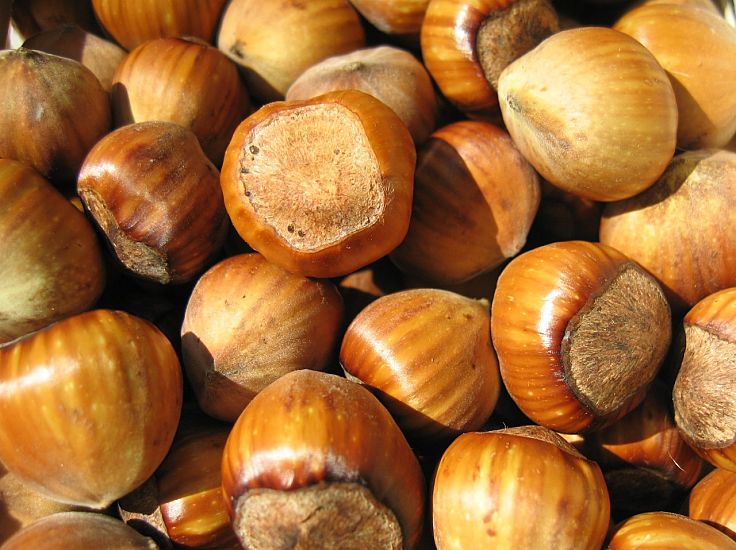 Source:
Nova: Public Domain, via Wikimedia Commons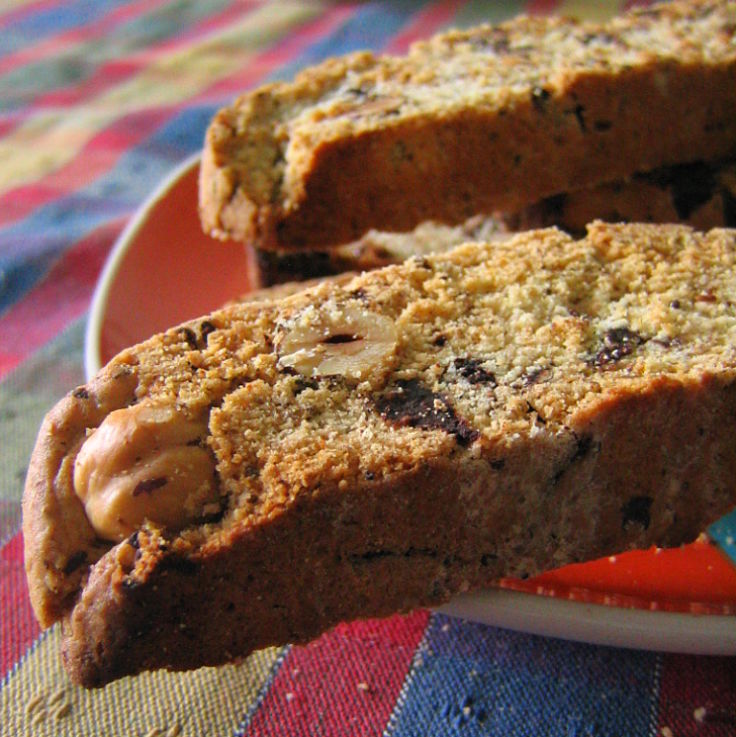 Source:
By rusvaplauke [CC BY 2.0], via Wikimedia Commons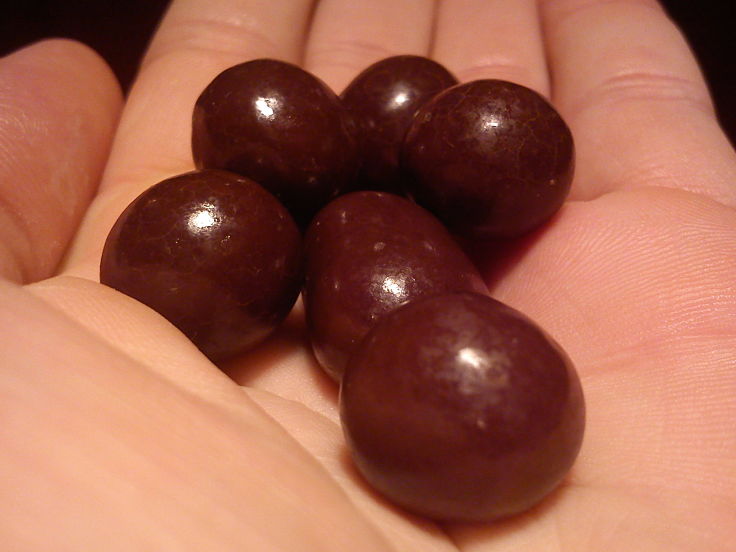 Source:
By MOs810 (Own work) [CC-BY-SA-3.0], via Wikimedia Commons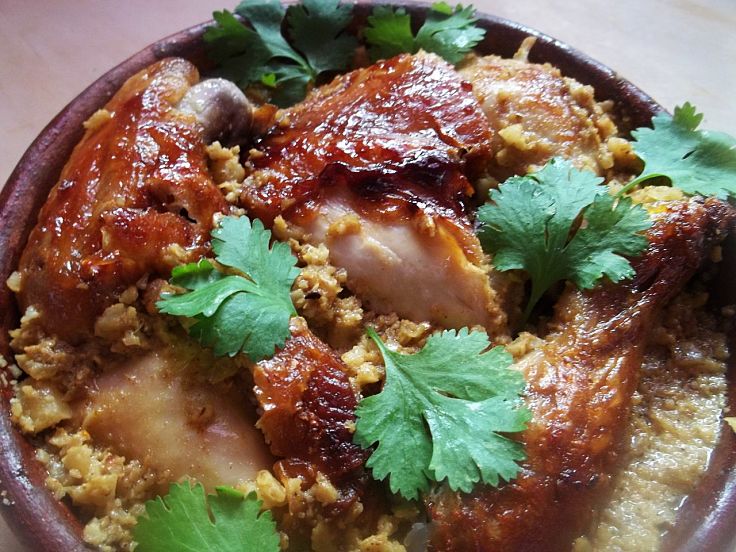 Source:
By MOs810 (Own work) [CC-BY-SA-3.0], via Wikimedia Commons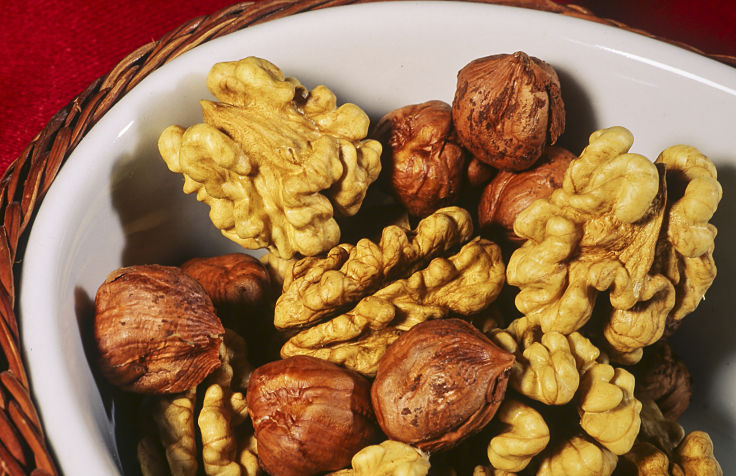 Source:
By INRA DIST from France [CC BY 2.0], via Wikimedia Commons
Source:
By SKopp (Own work) [CC BY-SA 3.0], via Wikimedia Commons
Source:
By Simon A. Eugster (Own work) [CC BY-SA 3.0], via Wikimedia Commons