Health Benefits Pine Nuts: Nutritional Facts, Culinary Uses
Pine nuts are delicious, crunchy and versatile. The health benefits of Pine nuts and the nutritional facts and data justifies listing pine nuts as a super food.
Pine nut or kernels are rich in essential minerals and vitamins and are a good source of mono-unsaturated fatty acids that help reduce cholesterol levels in the blood.
Pine nuts are simply the small edible seeds of certain species of pine tree. The nuts are extracted from the female pine cones each of which has spirally arranged scales bearing two seeds. The seeds are released when the cones mature. There are various varieties.
Pine nuts are a snack food and an additive to salads and baked goods. They have high levels of calories mostly due to their high fat content, which is mostly mono-unsaturated fatty acids like oleic acid which are good fats that feature in the famous Mediterranean Diet which features monounsaturated fatty acids.
They are also rich in protein and dietary fiber. This article includes a summary nutritional facts for pine nuts including comparisons with other nuts and seeds to highlight the health benefits of pine nuts.
Health Benefits of Pine Nuts (Kernels)
► Pine or nuts contain the essential fatty acid pinolenic acid, which recent research has shown is beneficial for weight loss programs because it is a natural appetite suppressant. It may also have a role in controlling cholesterol.
► Like almonds and sunflower seeds, pine nut are rich in vitamin E, with about 9 mg per 100 g, which is equivalent to about 62% of the recommended daily allowance.
Vitamin E is a powerful antioxidant and is also beneficial for the skin.
► Pine nuts are rich source of the various B-complex group vitamins such as thiamin, pantothenic acid, vitamin B-6 (pyridoxine), riboflavin, niacin and folate.
► Pine nuts contain essential minerals such as calcium, iron, potassium, manganese, zinc, magnesium and selenium.
They are a very rich source of manganese containing 8.8 mg per 100 g (well in excess of the daily allowance).
► Pine nuts are relatively rich in protein compared to other nuts and seed. There are about 14 g of protein in 100g of pine nuts.
► The protein level is much higher than sunflower and pumpkin seeds and most nuts (see the table below)
► Pine nuts also an excellent source of the vitamins K, E, and niacin, being higher than most nuts and seeds. The fiber level is relatively low compared with other seeds.
► In terms of minerals, pine seeds are an excellent source of potassium, iron, magnesium, manganese and phosphorus
► Pine nuts are also rich in a range of antioxidants.
► Pine nuts are a good source of unsaturated fats.
Nutritional Data Summary for Pine Nuts
| Nutrient 100 g | Value | % of Recom. Daily Allowance |
| --- | --- | --- |
| Energy | 673 Cal | 34% |
| Carbohydrates | 13.08 g | 10% |
| Protein | 13.69 g | 24% |
| Total Fat | 68.37 g | 228% |
| Cholesterol | 0 mg | 0% |
| Dietary Fiber | 3.7 g | 10% |
| Vitamins | | |
| Folates | 34 µg | 9% |
| Niacin | 4.39 mg | 27% |
| Pantothenic acid | 0.32 mg | 6% |
| Pyridoxine | 0.09 mg | 7% |
| Riboflavin | 0.23 mg | 17% |
| Thiamin | 0.36 mg | 30% |
| Vitamin A | 29 IU | 1% |
| Vitamin C | 0.8 mg | 1% |
| Vitamin E | 9.33 mg | 62% |
| Electrolytes | | |
| Sodium | 2 mg | 0% |
| Potassium | 597 mg | 13% |
| Minerals | | |
| Calcium | 16 mg | 1.50% |
| Copper | 1.32 mg | 147% |
| Iron | 5.53 mg | 69% |
| Magnesium | 251 mg | 63% |
| Manganese | 8.8 mg | 383% |
| Phosphorus | 575 mg | 82% |
| Selenium | 0.7 mcg | 1% |
| Zinc | 6.45 mg | 58% |
| Phyto-nutrients | | |
| Carotene-beta | 17 mcg | -- |
| Lutein-zeaxanthin | 9 mcg | -- |
Culinary Uses for Pine Nuts
Pine nuts also used in biscuits, cookies, granolas, chocolates, topping for cakes and slices, and health bar recipes
Roasted Pine nuts can be sprinkled over salads, and be added to salad dressing recipes
They can be added to protein bars and blended into healthy smoothies
Pine nuts go well with basil and are used in preparing pesto
Pine nuts are used in many dessert recipes, such as sundaes and many recipes based on ice cream.
They can be added to homemade pizzas
They can be added to wholemeal bread mixtures
They are frequently added to meat, fish and various vegetable main meal dishes
Pine nut oil is used in salad dressing and in cooking.
Pine nuts can also be used as a delicious and nutritious coating for fish, tofu, and chicken which can be baked, deep fried of pan fried. Simply crush the pine nuts and add various seasonings such as dried basil, garlic, oregano and freshly ground black pepper, to make a paste. Coat the meat or tofu with the paste. Then, bake or pan-fry the meat or tofu. Make sure that the cooking temperatures are not too high as the pine seed paste can burn.
Roasted pine nuts are delicious snack and addition to museli recipes. Coat the pine seeds lightly in olive oil, spread on a baking tray and add some salt pepper and other flavorings Roast the pine nuts at about 400 degrees F until they start to become lightly brown in color. Allow them to cool and then enjoy them as a nutritious and flavoursome and snacks.
Best Ever Pine Nut Recipes
Basil Pesto Recipe with Pine Nuts
Ingredients
1/4 cup pine nuts
5 tablespoons olive oil
3/4 cup shredded parmesan
1 1/2 cups fresh basil leaves
2 small cloves of garlic cloves
Method
Preheat oven to 180 degrees C (350 degrees F). Spread the pine nuts in a single layer over a baking tray and bake for about 5 minutes, until the pine nuts are well toasted. Remove the pine nuts from the oven and allow to cool. Next, place the pine nuts, basil, garlic and Parmesan in the bowl of a blender or food processor. Pulse until finely chopped. While running the processor gradually drizzle in the olive oil in a thin steady stream until the mixture is well combined.
Pine Nut Cookie Recipe with Almond Paste
Ingredients
2 cups pine nuts
1 cup icing sugar
1/4 teaspoon salt
1/4 cup almond paste
1 large free range egg
1/2 cup all-purpose flour
1/4 teaspoon baking powder
1 teaspoon pure vanilla extract
Method
Preheat oven to 350 degrees F (175 degrees C). Place the pine nuts, almond paste, sugar and vanilla in a food processor in a blender and pulse until the mixture resembles the texture of fine bread crumbs. Add the egg and pulse to combine well. Add the flour, salt and baking powder and pulse until dough comes together. Remove the dough, mix well and take one tablespoon portions and roll into small balls. Roll the balls in the remaining 1 1/4 cups pine nuts, pressing into the outside. Place the balls onto greased and parchment-lined baking sheets and flatten slightly. Bake in the preheated oven until cookies are golden brown in color (generally about 20 minutes). Let cool completely on sheets and then on wire racks.
Sautéed Spinach with Pine Nuts
Ingredients
1/4 cup sultanas
1/4 cup dry white wine
2 garlic cloves, crushed
2 tablespoons pine nuts, toasted
30 g (1 oz) butter, cut into cubes
1 large bunch English spinach, trimmed, washed
Method
Melt the butter in a heavy frying pan or Dutch oven over moderate heat. Add the garlic and cook while stirring for 1-2 minutes. Add the wine and simmer the mixture until the liquid is reduced by half. Then, add the spinach to pan and stir-fry for about 2 minutes, until the spinach just starts to wilt. Mix through the sultanas and pine nuts. Season with salt and freshly ground back pepper and serve warm.
Chicken Stuffed with Pine Nuts, Spinach and Feta
Ingredients
1/4 teaspoon salt
1/2 cup chicken broth
1/2 cup crumbled feta cheese
2 teaspoons fresh lemon juice
2 garlic cloves, finely chopped
5 oz (150 g) fresh spinach, chopped
1 teaspoon fresh thyme, finely chopped
1 tablespoon rice bran or grape seed oil
1/4 teaspoon freshly ground black pepper
4 (6 oz; 70 g) skinless, chicken breast halves
1/4 cup pine nuts, toasted in the oven or grilled
Method
Preheat oven to 350 degrees F (175 degrees C). Heat a large, heavy, deep frying pan or Dutch oven over moderate to high heat. Add the spinach to pan and cook for 1 minute only until the spinach wilts. Squeeze the spinach to remove excess moisture and set aside. Wipe pan clean. Combine spinach, nuts, thyme, juice, cheese and garlic in a small bowl. Slice horizontal cut into the thickest portion of each chicken breast to create a pocket. Stuff 3 tablespoons of the cheese and pine nut filling into each pocket. Seal with wooden tooth-picks and season liberally with salt and pepper. Heat the oil in pan over moderate to high heat. Add the chicken breasts, two at a time, and fry for 3 minutes on each side, until well browned. Add the chicken broth. Cover the pan and bake in the pre-heated oven for 15-25 minutes, until cooked (test to ensure the chicken is cooked internally.
Comparison of Pine Nut Nutrients with Other Nuts and Seeds
► Pine nuts have the highest level of Vitamin K of any of the nuts and seeds included in the table below
► Vitamin B1 and B2 levels are higher compared with pumpkin and sesame seeds
► Vitamin E levels are also much higher than in pumpkin and sesame seeds but are less that found in sunflower seeds
► Saturated fat levels are lower than in most seeds
| 100 g | Cal | Tot. Carb | Fiber | Sat. Fat | Mono Fat | Protein |
| --- | --- | --- | --- | --- | --- | --- |
| Pine Nuts | 671 | 13.2 | 3.6 | 5 | 18.9 | 31 |
| Sunflower Seeds | 586 | 20 | 8.6 | 4.3 | 18.6 | 23.4 |
| Pumpkin Seeds | 539 | 17.9 | 3.9 | 8.6 | 14.3 | 19 |
| Chia Seeds | 489 | 43.9 | 37.9 | 3.2 | 2.1 | 16 |
| Sesame Seeds | 571 | 23.6 | 11.8 | 6.8 | 18.9 | 22.3 |
| Flax Seeds | 536 | 28.9 | 27.1 | 3.6 | 7.5 | 18 |
| Pistachios | 557 | 27.9 | 10.4 | 5.4 | 23.2 | 20.6 |
| Almonds | 575 | 21.8 | 12.1 | 3.6 | 30.7 | 23.4 |
| Brazil Nuts | 657 | 12.1 | 7.5 | 15 | 24.6 | 15.5 |
| Cashews | 554 | 32.9 | 3.2 | 7.9 | 23.9 | 15.7 |
| Chestnuts | 214 | 45.7 | 8.2 | 0.4 | 0.7 | 2 |
| Hazelnuts | 629 | 16.8 | 9.6 | 4.6 | 45.7 | 15.4 |
| Madadamia Nuts | 718 | 14.3 | 8.6 | 12.1 | 58.9 | 8 |
| Peanuts | 568 | 16.1 | 8.6 | 6.8 | 24.3 | 28.5 |
| Pecans | 689 | 13.9 | 9.6 | 6.1 | 40.7 | 9.2 |
| Walnuts | 654 | 13.6 | 6.8 | 6.1 | 8.9 | 15.6 |
Comparisons of Vitamins in Seeds and Nuts
| Nuts and Seeds | Vit C | Vit B1 | Vit B2 | Niacin | Pant. Acid | Vit B6 | Folate | Vit A | Vit E | Vit K |
| --- | --- | --- | --- | --- | --- | --- | --- | --- | --- | --- |
| Pine Nuts | 0.2 mg | 0.10 mg | 0.06 mg | 1.24 mg | 0.09 mg | 0.027 mg | 10 mcg | 8 IU | 2.65 mg | 15.3 mcg |
| Pumpkin Seeds | 0.5 mg | 0.02 mg | 0.043 mg | 1.256 mg | 0.162 mg | 0.028 mg | 16 mcg | 2 IU | 0.16 mg | 1.3 mcg |
| Sesame Seeds | . | 0.071 mg | 0.022 mg | 0.406 mg | 0.005 mg | 0.071 mg | 9 mcg | 1 IU | 0.02 mg | . |
| Sunflower Seeds | 0.4 mg | 0.03 mg | 0.07 mg | 1.996 mg | 1.996 mg | 0.228 mg | 67 mcg | 3 IU | 7.4 mg | 0.8 mcg |
| Wild Rice | | 0.052 mg | 0.087 mg | 1.287 mg | 0.154 mg | 0.135 mg | 26 mcg | 3 IU | 0.24 mg | 0.5 mcg |
| Almonds | . | 0.06 mg | 0.287 mg | 0.96 mg | 14 mcg | 0.133 mg | 0.041 mg | . | 7.43 mg | . |
| Brazil Nuts | 0.2 mg | 0.175 mg | 0.01 mg | 0.084 mg | 0.052 mg | 0.029 mg | 6 mcg | . | 1.62 mg | 6.6 mcg |
| Cashews | 0.1 mg | 0.12 mg | 0.016 mg | 0.301 mg | 0.245 mg | 0.118 mg | 7 mcg | . | 0.26 mg | . |
| Chestuts | 21.8 mg | 0.204 mg | 0.147 mg | 1.127 mg | 0.465 mg | 0.417 mg | 59 mcg | 20 IU | 0.42 mg | 6.6 mcg |
| Hazelnuts | 1.8 mg | 0.182 mg | 0.032 mg | 0.51 mg | 0.26 mg | 0.16 mg | 32 mcg | 6 IU | 4.26 mg | 4 mcg |
| Pecans | 0.3 mg | 0.187 mg | 0.01 mg | 0.331 mg | 0.245 mg | 0.06 mg | 6 mcg | 16 IU | 0.4 mg | 1 mcg |
| Pistachios | 0.7 mg | 0.238 mg | 0.045 mg | 0.404 mg | 0.145 mg | 0.361 mg | 14 mcg | 74 IU | 0.55 mg | 3.7 mcg |
| Walnuts | 0.4 mg | 0.097 mg | 0.043 mg | 0.319 mg | 0.162 mg | 0.152 mg | 28 mcg | 6 IU | 0.2 mg | 0.8 mcg |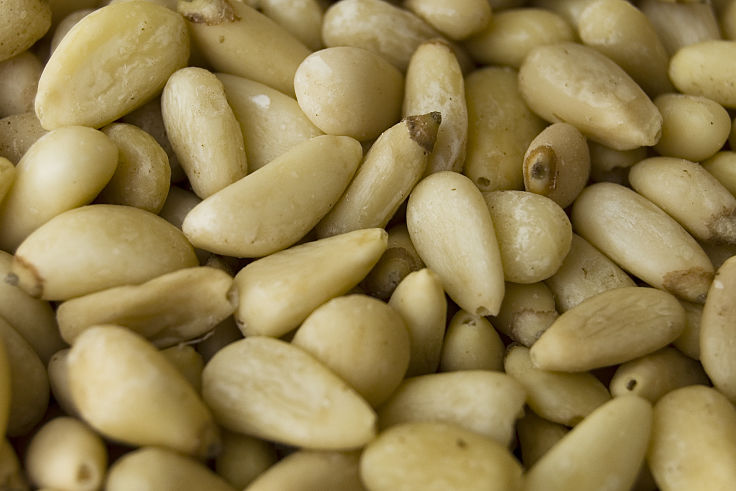 Source: Public Domain CC0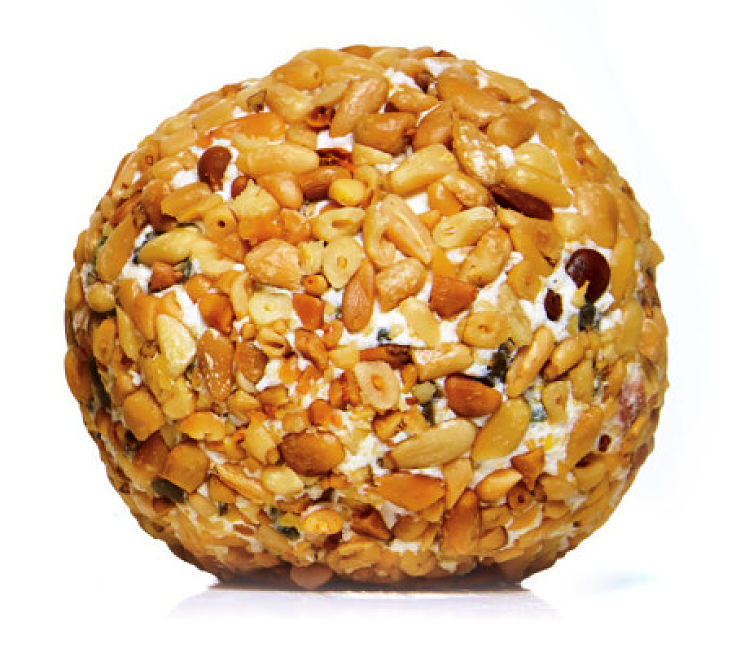 Source: Public Domain CC0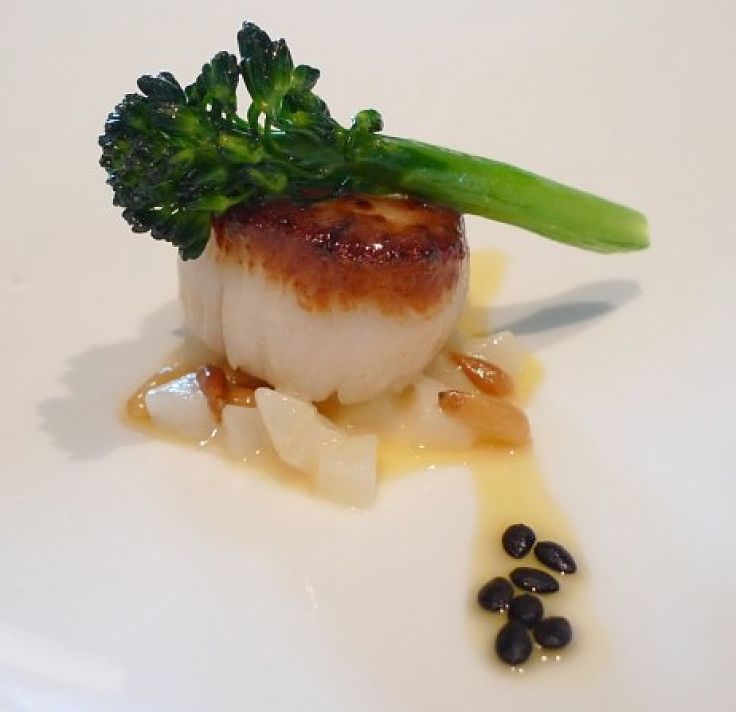 Source:
Arnold Gatilao [CC BY 2.0], via Wikimedia Commons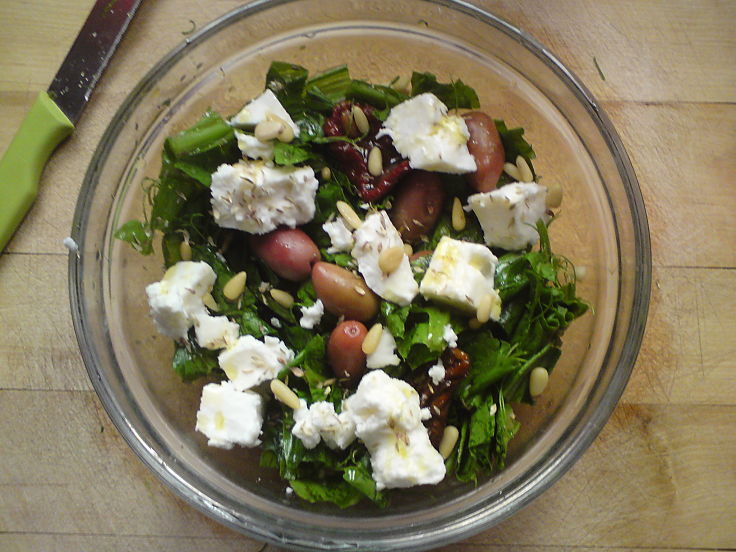 Source:
Saintfevrier [CC BY-SA 3.0], via Wikimedia Commons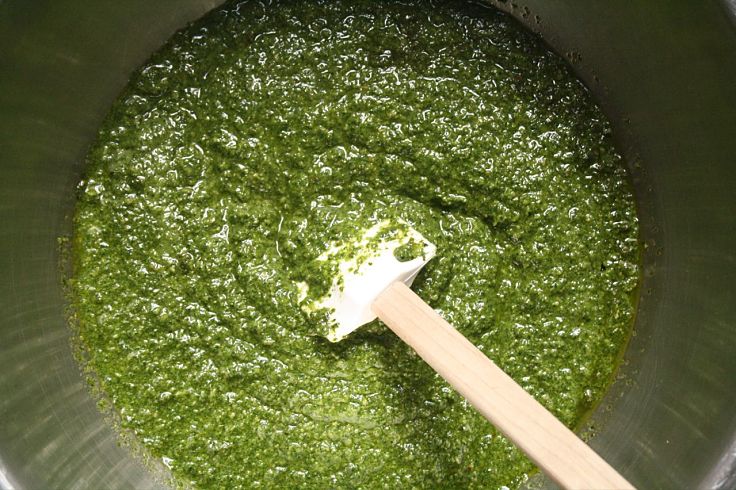 Source:
thebittenword.com [CC BY 2.0], via Wikimedia Commons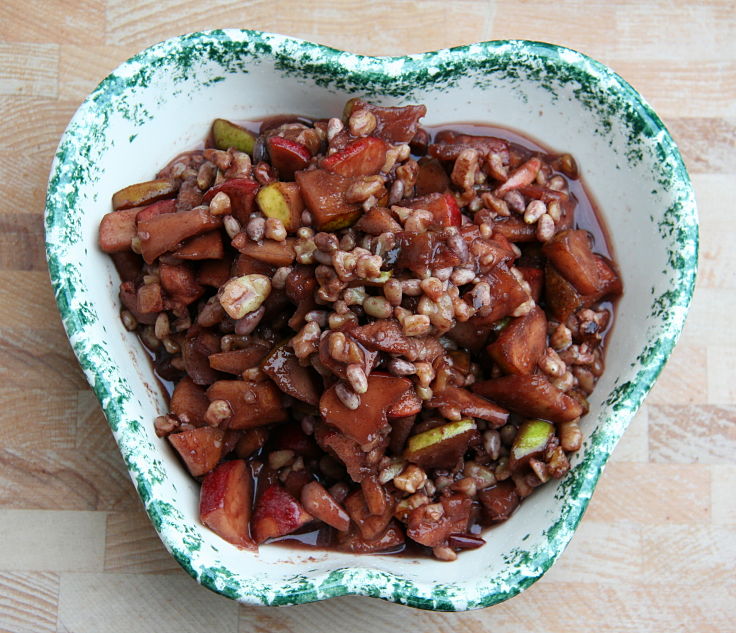 Source:
Jonathunder [Public Domain], via Wikimedia Commons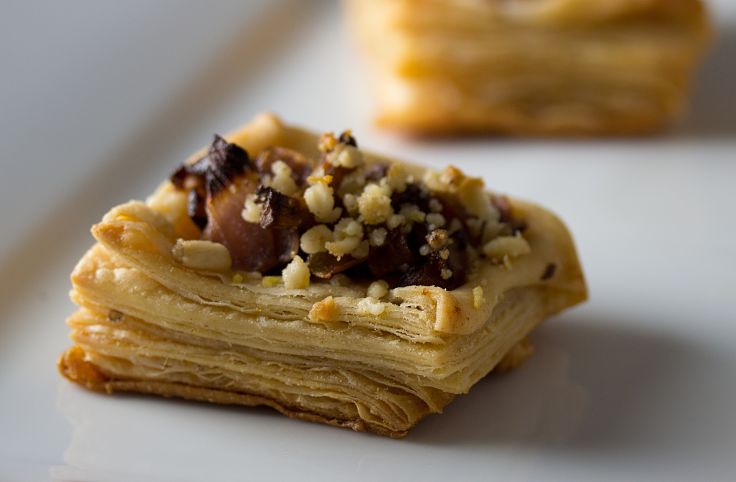 Source:
Veganbaking.net [CC BY-SA 2.0], via Wikimedia Commons