Health Benefits Rhubarb, Nutrition Facts, Uses, Recipes
Rhubarb is a perennial vegetable grown for its edible, rose-red colored stalks that have a delightful and unique taste and texture. Rhubarb is relatively easy to grow and lives for 10 years or more once established.
There has been a resurgence of interest in rhubarb that is now more widely available in supermarkets and fresh produce and farmers markets. The stalks are very nutritious and have very low calories, with just 21 calories per 100 g. Fresh rhubarb stalks are rich in many B-group vitamins. Red stalks are also very rich in Vitamin A, antioxidants and many minerals.
This article compares the nutrient data for rhubarb with other similar vegetables including: Apple, Pear, Blackberry, Sweet Cherry, Tart Cherry.
See how to use rhubarb and try some of the best ever savory and dessert rhubarb recipes.
Choosing Rhubarb
Whether green or red, the leaves should be fresh and not wilted and the color bright. Look for heavy, crisp stalks with shiny skin. Avoid stalks that are rubbery, limp, fibrous or dry stalks.

Prepare the rhubarb by washing the stalks well under running water. Trim off the dry end above the roots and remove the leaves (which can be toxic and contain oxalic acid). Rhubarb can be and stored loose in a plastic bag or container in the crisper section of your refrigerator.
Cooking Rhubarb
It is important not to overcook rhubarb, as it tends to disintegrate, become more fibrous and its juices thicken. However, cooking rhubarb to the soft stage is beneficial as the jellied consistency is perfect got for compotes, jams and chutneys. Boiling very briefly, steaming and cooking in the microwave are the best methods.

Rhubarb has high acidity and so should not be cooked in metal pots and pans (aluminum, iron or copper pans). Glass, coated or enameled cast iron pans are best, stainless steel, glass or ceramic. Once cooked rhubarb can be sweetened with sugar, maple syrup, honey, artificial sweeteners, or various jams and preserves. Rhubarb is often cooked and used with apples, berries, plumbs and other naturally sweet fruits, which balance the taste without the need for sugar.

Stewed Rhubarb

Wash the rhubarb stalks and cut into pieces about 1 inch long (2 cm). For about 3 cups of rhubarb, dissolve 1/4 cup of sugar or honey in about 1/4 cup of water by heating and stirring in a saucepan. Bring the liquid to the boil and then add the rhubarb and heat until the liquid boils. Then reduce the heat to a simmer and cook the rhubarb briefly until the rhubarb just starts to soften (generally about 5-10 minutes). The rhubarb should still retain its shape and not be mushy. Taste, and add more sweetener if required.

Baked Rhubarb

Spread 2 lb (1 kg) of rhubarb, cut into 1 inch (2 cm) long pieces, over a shallow 9 x 13 inch ( 20 x 30cm) baking dish. Sprinkle 1/4 teaspoon of ground ginger, 1 1/2 cups of sugar and 1/4 teaspoon of nutmeg over the rhubarb. Then drizzle with 1/2 cup of orange juice (or pineapple juice). Cover the baking dish with two layers of foil, and bake for about 30 minutes in a 350 degree F (175 degrees C ) oven. Then, stir the rhubarb and bake for an extra 10 minutes.

Steamed and Microwaved Rhubarb

Steaming rhubarb is very easy to do. But, do not overcook the rhubarb, and remember that it will keep cooking when removed from the steamer. This helps to retain the juices.

Cook sliced rhubarb in a microwave by placing it in a shallow dish and cooking on a HIGH setting for about 4 minutes. Cooking times will vary with the quantity and size of the stalks, and so check frequently and determine the idea time for your oven.
Health Benefits of Rhubarb Compared with Other Fruits with Similar Uses
The table below provides a comparison of the nutrients in 100 g of rhubarb with those in Apple, Pear, Blackberry, Sweet Cherry, Tart Cherry. Rhubarb has very few calories with only 21 calories per 100 g serving, which is less than half than in the other fruits.
Rhubarb is also rich in dietary fiber, anti-oxidants, vitamins and minerals. It is also relatively high in protein and very low in fat.

The stalks are very rich source of B-complex vitamins such as pantothenic acid, thiamin, vitamin B-6 (pyridoxine), niacin, riboflavin and folates. They also contain good levels of poly-phenolic flavonoid compounds like zea xanthin, beta-carotene, and lutein.

Rhubarb stalks also a good source of vitamin K. Rhubarb is also a good source of many minerals such as phosphorus, calcium potassium, copper and iron.
Sweet and Sour Savory Rhubarb Soup with Okra
Ingredients
1 teaspoon sugar
4 tomatoes, quartered
1 spring onion, chopped
2 tablespoons fish sauce
1 teaspoon crushed garlic
1 tablespoon vegetable oil
1 tablespoon chopped coriander
1/2 pineapple, cut into 2cm chunks
3 rhubarb stalks, cut into 3cm chunks
1 teaspoon of 'gia vi', or you can make a substitute (see below*)
50 g okra, halved, seeds removed and cut into rounds (about 1/2 inch or 1 cm)
(* Mix of 2 parts sugar, 1 part salt, 1 part black pepper and 1 part garlic powder)

Method

Heat the oil in a small pan and cook the garlic until fragrant. Add the tomatoes combined with 1/2 teaspoon 'gia vi'. Add just enough water to cover, then bring to the boil over moderate heat. Reduce to a simmer and cook until the tomatoes are soft. Add the remaining water with the rhubarb and cook until the rhubarb is just soft. Add the sugar, the fish sauce and the remaining 'gia vi'. Next, add the pineapple, okra and cook for about 15 minutes. Remove the soup from the oven, pour into serving bowls and serve with sprinkles of spring onions and coriander.
Easy Rhubarb and Strawberry Crumble Made Using a Microwave
Ingredients
For the filling
2 tablespoons cornflour
2 tablespoons orange juice
1 teaspoon grated orange rind
1/2 cup brown sugar, tightly packed
500 g (16 oz) rhubarb, washed and sliced
250 g (8 oz; 1 punnet) strawberries, halved
For the topping
60 g (2 oz) butter
1/2 cup plain flour
1/2 cup rolled oats
1 teaspoon cinnamon
1/2 cup chopped pecan nuts
1/2 cup brown sugar, firmly packed
Method
Put the rhubarb in shallow dish and cook in the microwave using a high setting for about 4 minutes. Remove and drain, add the orange rind, strawberries and sugar. Blend the cornflour with the orange juice and mix into the rhubarb mixture, cook on a high setting in a microwave for 7 minutes or until the sauce has boiled and started to thicken.
To make the topping combine the sugar, oats, flour and cinnamon in bowl, add the pecans and rub in the butter. Cook on a high setting in the microwave for about 4 minutes, stirring occasionally. Remove and set aside for 5 minutes before sprinkling over rhubarb filling and serving.
Rhubarb and Ginger, Wholewheat Flour Bars
Ingredients
1/4 teaspoon salt
60 g (2 oz) wholewheat flour
50 g (1.8 oz)granulated sugar
85 g (3 oz) butter, at room temperature
60 g (2 oz) plain general purpose flour
For the topping
3 large eggs
Juice from 1/2 lemon
1 tablespoon cornflour
1/2 teaspoon ground ginger
75 g (2.5 oz) sugar, divided
360 g (13 oz) rhubarb, diced into small pieces
Method
Preheat oven to 180 degrees C (350 degrees F). Line a 20x20cm (9in x 9in) baking dish with baking paper, and then lightly grease with butter or spray oil. Beat the butter and sugar in small mixing bowl until light and fluffy. Add the salt and the two flours. Keep mixing until the mixture is well blended. Press the crust mixture evenly into the prepared pan. Bake in the preheated oven for 15-20 minutes, or until it is lightly browned. Set aside. Then lower the oven temperature to 160 degrees C (325 degrees FF/gas mark 3
To prepare the filling, add the rhubarb to a large saucepan and sprinkle with 3 tablespoons sugar and the ground ginger. Cook over moderate heat, cook the rhubarb is soft (generally about 10 minutes) – stirring frequently. Set the rhubarb mixture aside to cool. Then blend the mixture in a blender until smooth.
Using another bowl, beat the eggs, tablespoons of sugar with the lemon juice. Gradually combine with the prepared rhubarb mixture and whisk in the cornflour.
Pour the filling into the prepared crust and bake for 25-30 minutes, or until the filling has set. Once cooked, chill the bars to make them easier to slice. Serve warm or chilled, topped with a little icing sugar.
Rhubarb Tiramisu Style Dessert
Ingredients
1/2 cup cream, whipped
55 g (2 oz) brown sugar
250 g (8 oz) mascarpone
2 tablespoons icing sugar
1 tablespoons marsala wine
Grated chocolate, to serve
12 ladyfinger (savoiardi) biscuits
Finely grated zest and juice of 1 orange
6 stalks rhubarb, washed trimmed, and sliced
Method
Add the rhubarb to a small saucepan with the brown sugar and simmer gently, covered, for about 15 minutes, until soft. Transfer to a bowl and chill in the refrigerator.
Meanwhile, mix the icing sugar, mascarpone, marsala and orange zest together until smooth. Whip the cream and add to the mixture.
Dip the savoiardi biscuits in orange juice, and then break each one in half. Place two halves in the bottom of serving glasses or bowls. Pour 2 tablespoons of the mascarpone mixture on top and the, 2 tablespoons rhubarb. Add another 2 biscuit halves and the two mixtures to form another layer. Keep adding layers to fill the glass or bowl. Top each glass with grated chocolate and serve.
Rhubarb self-saucing pudding with Rhubarb
Ingredients
200 ml (1 cup) milk
75 g (2.5 oz) butter
3 medium eggs, separated
220 g (8 oz) caster sugar
75 g (2.5 oz) self-raising flour
Juice 2 oranges and finely grate the zest
800 g (28 oz) rhubarb, washed, trimmed, and sliced into small pieces
Method
Preheat the oven to 350 degrees F (180 degrees C). Grease a 2-litre oven dish with butter or oven spray.
Mix the rhubarb with 3 tablespoons sugar and the orange juice in a small saucepan and simmer gently for 5 minutes until the rhubarb softens a little, without losing its shape. Drain the juice from the mixture and set aside.
Next, beat the orange zest, butter, remaining sugar and until the mixture is light and fluffy. Then whisk in the egg yolks one at a time, beating thoroughly each addition. Fold in the flour, without over-mixing. Gradually add 150 ml (3/4 cup) of orange juice to the mixture. Ignore the curdling appearance. Whisk the egg whites to soft peaks, and then gently fold into the mixture. Spread the cooked rhubarb over the bottom of the oven dish, and add the batter mix on top. Bake for about 40 minutes until firm and golden on top, with the rhubarb sauce mixture below. Serve with cream or ice cream.
Simple Rhubarb Roulade Recipe
Ingredients
For the meringue
4 egg whites
2 teaspoons cornflour
250 g (8 oz) caster sugar
2 teaspoons vanilla extract
1 teaspoon white wine vinegar
For the rhubarb
1 vanilla pod
Zest of 1 orange
2 teaspoons caster sugar
100 g (3 oz) caster sugar
500 ml ( 1 pint) double cream
2 tablespoons orange blossom water
500 g (16 oz) rhubarb, topped and tailed
2 tablespoons rhubarb syrup, from roasting (optional)
Method
Preheat your oven to 160 degrees C (325 degrees F). Grease a medium size Swiss roll tin and line with baking parchment, extending the paper up the sides. Beat the egg whites using an electric mixer or whisk, until soft peaks are formed. Add the caster sugar slowly, one tablespoon at a time while mixing, until all the sugar has been mixed in. Gently fold the vinegar, vanilla extract and cornflour through the mixture. Transfer the mixture to the greased and lined tin. Bake for 30 minutes or until a crust has formed on the surface. Set aside and let the meringue cool in the tin. Next, place the rhubarb in a single layer in a baking dish, and add the sugar, orange zest and vanilla pod (seeds scraped). Cover the dish with kitchen foil and cooked for about 15-20 minutes in the preheated oven. Remove the foil and cook for an additional 15-20 minutes. Remove from the oven and stir through the orange blossom water or a little sugar syrup. Finally, assemble the roulade, by first removing the meringue from the tin and carefully placing onto a board or your bench. Spread with whipped cream and top with the rhubarb. Then, roll the meringue tightly and place in serving bowls with the edge of the meringue at the bottom. Sprinkle with castor sugar and serve immediately.
Comparison of the Nutrients in Rhubarb with other fruits
| Nutrients in 100g Serving | Rhubarb | Apple | Pear | Blackberry | Sweet Cherry | Tart Cherry |
| --- | --- | --- | --- | --- | --- | --- |
| Energy | 21 Kcal | 50 Kcal | 58 Kcal | 43 Kcal | 63 Kcal | 50 Kcal |
| Carbohydrates | 4.54 g | 13.81 g | 13.81 g | 9.61 g | 16.1 g | 12.18 g |
| Protein | 0.90 g | 0.26 g | 0.38 g | 1.39 g | 1.06 g | 1.00 g |
| Total Fat | 0.20 g | 0.17 g | 0.12 g | 0.49 g | 0.2 g | 0.3 g |
| Cholesterol | 0 mg | 0 mg | 0 mg | 0 mg | 0 g | 0 g |
| Dietary Fiber | 1.8 g | 2.40 g | 3.10 g | 5.3 g | 2.1 g | 1.6 g |
| Vitamins | | | | | | |
| Folates | 7 mcg | 3 mcg | 7 mcg | 25 mcg | 4 mcg | 8 mcg |
| Niacin | 0.300 mg | 0.091 mg | 0.157 mg | 0.646 mg | 0.154 mg | 0.400 mg |
| Pantothenic acid | 0.085 mg | 0.061 mg | 0.048 mg | 0.276 mg | 0.199 mg | 0.143 mg |
| Pyridoxine | 0.024 mg | 0.041 mg | 0.028 mg | 0.030 mg | 0.049 mg | 0.044 mg |
| Riboflavin | 0.030 mg | 0.026 mg | 0.025 mg | | 0.033 mg | 0.040 mg |
| Thiamin | 0.020 mg | 0.017 mg | 0.012 mg | 0.020 IU | 0.027 mg | 0.030 mg |
| Vitamin A | 102 IU | 54 IU | 23 IU | 214 IU | 640 IU | 1283 IU |
| Vitamin C | 8 mg | 4.6 mg | 4.2 mg | 21 mg | 7mg | 10 mg |
| Vitamin E | 0.27 mg | 0.18 mg | 0.12 mg | 1.17 mg | 0.07mg | 0.07mg |
| Vitamin K | 29.3 mcg | 2.2 mcg | 4.5 mcg | 19.8 mcg | 2.1 mcg | 2.1 mcg |
| Electrolytes | | | | | | |
| Sodium | 4 mg | 1 mg | 1 mg | 1 mg | 0mg | 3 mg |
| Potassium | 288 mg | 107 mg | 119 mg | 162 mg | 222 mg | 179 mg |
| Minerals | | | | | | |
| Calcium | 86 mg | 6 mg | 9 mg | 29 mg | 13 mg | 16 mg |
| Copper | 0.021 mg | 0.12 mg | 0.082 mg | 165 mcg | 0.060 mg | 0.104 mg |
| Iron | 0.22 mg | 5 mg | 0.17 mg | 0.62 mg | 0.36 mg | 0.32 mg |
| Magnesium | 12 mg | | 7 mg | 20 mg | 11 mg | 9 mg |
| Manganese | 0.196 mg | | | 0.646 mg | 0.070 mg | 0.112 mg |
| Phosphorus | 14 mg | 11 mg | 11 mg | | 21 mg | 15 mg |
| Selenium | 1.1 mcg | | | 0.4 mcg | | |
| Zinc | 0.10 mg | 0.04 mg | 0.10 mg | 0.53 mg | 0.07 mg | 0.10 mg |
| Phyto-nutrients | | | | | | |
| Carotene-alpha | 0 mcg | | | 0 mcg | 0 mcg | 0 mcg |
| Carotene-beta | 61 mcg | 27 mcg | 12 mcg | 128 mcg | 38 mcg | 770 mcg |
| Crypto-xanthin-beta | 0 mcg | 11 mcg | 2 mcg | | 0 mcg | 0 mcg |
| Lutein-zeaxanthin | 170 mcg | 29 mcg | 45 mcg | 118 mcg | 85 mcg | 85 mcg |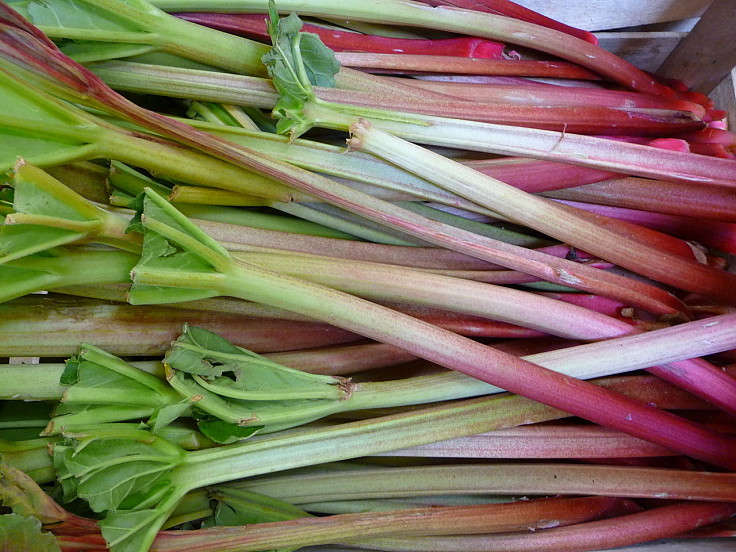 Source:
4028mdk09 (Own work) [CC-BY-SA-3.0], via Wikimedia Commons
Source:
Rod Waddington [CC-BY-SA-2.0], via Wikimedia Commons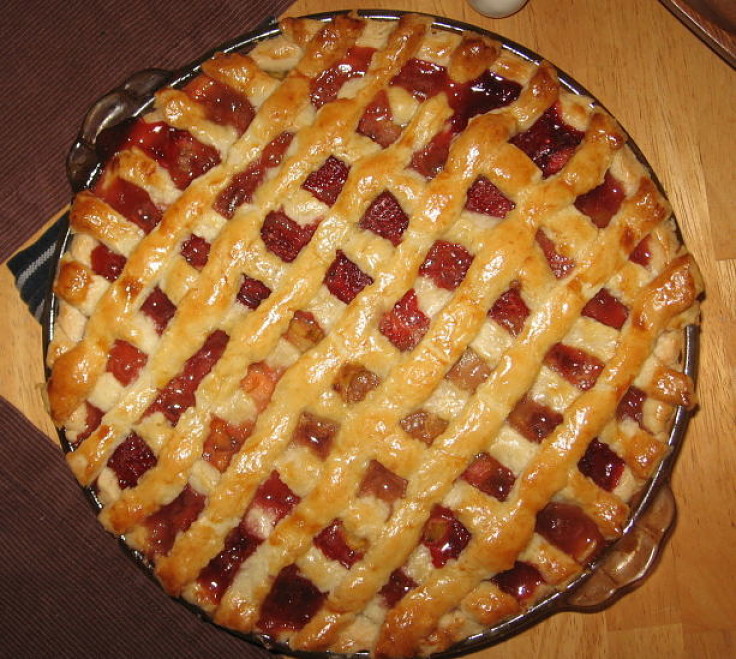 Source:
Cameron Nordholm [CC-BY-2.0 ], via Wikimedia Commons
Source:
MCGgirl [CC-BY-SA-3.0], via Wikimedia Commons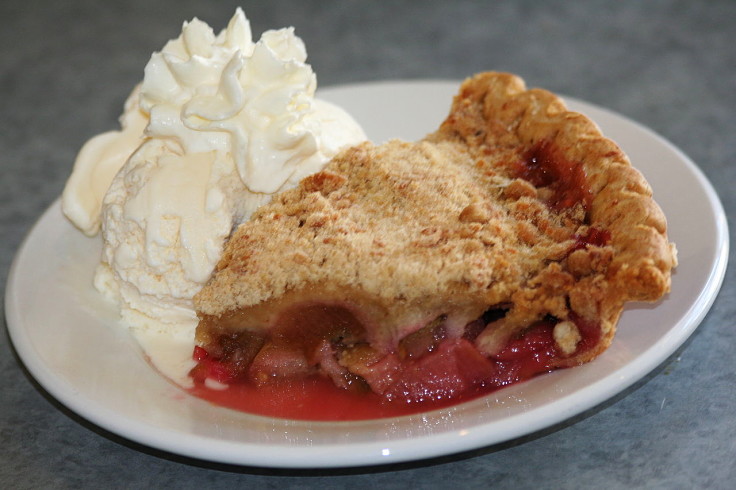 Source:
Jonathunder (Own work) [Public Domain], via Wikimedia Commons