Health Benefits of Leeks - Nutrition Facts, Uses, Best Leek Recipes
Interest in leeks has seen a resurgence, not just for classic leek and potato soup recipes, but for a wide variety of other dishes, even for pasta sauces and pizzas. The cooking method is critical, and the leek should not be under or over cooked.
► Fried, thin and crisp leek rings make an interesting garnish for noodles or can be added to snacks. Leeks are delightful in risottos.
► Cook leeks slowly and gently with butter and they become a soft and yielding delight with a unique texture and savoury sweet taste.
► Leeks pair well with cheese, mushrooms, most meats, fish and seafood.
► Leeks tend to have a gentler and more subtle taste than onions.
But how healthy are Leeks? Do they have nutritional values and health benefits? How healthy are leeks compared with onions, celery and other similar vegetables?
This article answers these questions and provides an insight into the many uses of leeks. It includes the best ever recipes for Leeks.
Nutritional Facts for Leeks
Botanically, leeks belong in the Alliaceae family of mostly bulbous plants. But unlike their relatives such as shallots, onions and garlic, leeks do not form bulbs. The edible part is the long leafy stalks of dense overlapping leaves. Leeks are widely used as vegetables in America, Australia, Europe and Asia.
The table below compares the nutrients in 100g of fresh leeks with that for Onions, Spring Onions or scallions, Shallots and Celery.
Key Points for Leek Nutrition
► Leeks are low in calories. 100 g fresh stalks contain 63 calories. This higher than in onions but lower than in shallots
► Leeks have the highest protein (1.5g/100g serve) and fiber level (1.8g/100g) than the other vegetables in the table.
► Leeks have moderate to high levels of Vitamin C, Vitamin B6 and Vitamin A. Folate and B-group vitamin levels are also higher than for the other vegetables. About 100 g fresh leeks provide 63 micro grams of folates.
► Leeks contain less thio-sulfinites than in garlic, they still contain significant amounts of these anti-oxidants and others which helps boost the immune system. The total estimated anti-oxidant strength for leeks (100 g) is 490 Trolex Equivalents, which is moderately high.
► Leeks are a good source of minerals, particularly for Calcium, Magnesium, Potassium, Copper and Manganese.
► Leeks are a good source of flavonoid phenolic anti-oxidants such as carotenes, lutein and xanthin.
Tips for Preparation, Cooking and Serving Leeks
► Leeks are highly seasonal, being a spring plant. While buying, choose leeks with uniform, firm, long white stalks that have a healthy root bulb, the fresher the better. Avoid any leeks that are wilted, have discolored tops or are damaged.
► They are less pungent than onions or garlic and can be uses as substitutes for these common ingredients. Leeks are easy to prepare. Simply cut off the green tops and the lower root end. Once trimmed wash the leeks in a large bowl of water to clean, and then remove the outer layer of leaves. Drain and pat dry on a paper towel.
► The leeks can be cut them into rings or sliced lengthwise depending on the recipes.
Simple Buttered Leeks Recipe
Ingredients
1.8kg (4 lb) leeks, washed and trimmed
50g (2oz) butter
thyme leaves, or other herbs for garnish
Method
Wash and trim the leeks. Then thinly slice diagonally. Melt the butter in a large heavy pan over moderate heat. When the butter is bubbling, add the leeks, season with salt and freshly ground black pepper. Then lower the heat, cover the pan and gently cook the leeks for 15-20 minutes, flipping over once. Make sure the leeks are tender. Serve on plates with a little extra butter, dressed with thyme leaves.
Leeks, Cheese, Mustard and Olives on Wholemeal Toast
Ingredients
3 tablespoons olive oil
1 1/2 tablespoons of water
4 sprigs thyme or similar
1 tablespoons dijon mustard
1 garlic clove, sliced in half
Salt and freshly ground black pepper
2 tablespoons black olives, pitted and halved
4 slices of crusty bread (wholemeal preferred)
120 g (4 oz) manchego cheese or similar, coarsely grated
600 g (1 1/2 pounds) leeks, sliced into 5 cm (2 inch) long pieces
Method
Heat a large pan or heavy pot with a lid. Add the water, olive oil, leeks and thyme. Mix well to coat the leek pieces. Cover and cook using moderate heat for about 10-15 minutes until the leeks are just tender. Shake the pan or add more water to stop them sticking. Then, add the mustard, cheese and olives to the pan and stir to combine.
Toast the bread slices on both sides and rub with the garlic clove. Spoon the leek, olives and cheese mix onto the bread and grill until the cheese has started to melt and to brown slightly. Serve immediately.
Smoked Fish, Leek and Corn Chowder Recipe
Ingredients
1 bay leaf
2 1/2 cups milk
2 oz (55g) butter
3/4 cup heavy cream
3/4 cup corn kernels
2 tablespoons plain flour
1 medium onion, finely chopped
1/2 cup flat leaf parsley, chopped
1 cup baby spinach leaves, chopped
1/2 carrot, peeled, sliced into cubes
Salt and freshly ground pepper to taste
1 leek, washed, trimmed and finely sliced
350g (12oz) smoked haddock fillet, or similar smoked fish
Method
Pour the milk into a large saucepan and add the parsley, bay leaf and the smoked fish separated into chunks. Bring the milk to boiling point and then lower the heat and simmer for about 3 minutes. Take the pan off the stove and set aside for 5 minutes. Strain and keep the liquid and smoked fish, removing the bay leaf and parsley.
Melt the butter in a small saucepan or drying pan and sauté the onions, carrots and leeks about 5 mins or until all the vegetables are tender. Then add the flour and mix to combine. Cook for a further 2 minutes. Add the milk liquid that was retained and mix thoroughly. Stir while heating to thicken to a creamy consistency.
Add the smoked fish chunks, corn kernels and the spinach. Combine well and then pour in the cream. Cook gently for 5 minutes and then serve garnished with pepper and herbs.
Chicken and Leeks in Creamy Sauce Recipe
Ingredients
1/2 teaspoon salt
1/2 cup heavy cream
6 sprigs fresh thyme
4 large or 8 medium-size leeks
2 cups chicken broth, or similar
6 cloves garlic, peeled and halved
1/2 teaspoon freshly ground pepper
1 tablespoon extra-virgin olive oil
4 boneless chicken breasts with skin removed
Method
Preheat the oven to 425 degrees F (218 degrees C).
Wash, trim and slice the leeks in half lengthwise. Place the leeks in a single layer in a 9 x 13 inch (20 x 25 cm) baking dish. Push them together in a single layer. Pour the broth into the pan and add the thyme and garlic. Bake the leeks for 30-40 minutes.
Prepare the chicken pieces by sprinkling with salt and pepper. Heat the oil in a large skillet over moderate heat. Fry the chicken for about 3-5 minutes per side, until golden brown in color.
Insert the chicken pieces amongst the leeks in the pan. Pour the cream over the chicken and leeks. Bake for 10-15 minutes. Check the temperature inside the breast. The dish is cooked when the internal temperature reaches 165 degrees F (74 degrees C).
Serve the braised leeks and chicken, spooning the sauce on top.
| Nutrients in 100 g serve | Leeks | Onions | Onions, spring, green or scallions | Shallots | Celery |
| --- | --- | --- | --- | --- | --- |
| Calories (kcal) | 63 | 40 | 32 | 70 | 16 |
| Protein (g) | 1.48 | 1.1 | 1.84 | 2.5 | 0.69 |
| Total Fat (g) | 0.31 | 0.1 | 0.2 | 0.1 | 0.18 |
| Total Carbs (g) | 14.16 | 9.35 | 7.32 | 16.8 | 2.98 |
| Dietary Fiber (g) | 1.8 | 1.75 | 2.8 | | 1.63 |
| Sugar (g) | 3.91 | 4.25 | 2.32 | | 1.83 |
| Vitamins | 0 | 0 | 0 | 0 | 0 |
| Vitamin C (mg) | 12.13 | 7.5 | 18.8 | 8 | 3.13 |
| Thiamin (mg) | 0.04 | 0.05 | 0.04 | 0.1 | 0.03 |
| Riboflavin (mg) | 0.04 | 0.03 | 0.08 | 0 | 0.06 |
| Niacin (mg) | 0.4 | 0.13 | 0.52 | 0.2 | 0.33 |
| Pantothenic Acid (mg) | 0.13 | 0.13 | 0.08 | 0.3 | 0.25 |
| Vitamin B6 (mg) | 0.22 | 0.13 | 0.08 | 0.3 | 0.08 |
| Folate (mcg) | 62.92 | 20 | 64 | 30 | 36.25 |
| Vitamin A (IU) | 1667 | 3 | 996 | 1190 | 449 |
| Vitamin E (mg) | 0.9 | 0.03 | 0.56 | | 0.28 |
| Vitamin K (mcg) | 47.19 | 0.5 | 207.2 | | 29.25 |
| Minerals | 0 | 0 | 0 | 0 | 0 |
| Calcium (mg) | 58.43 | 22.5 | 72 | 40 | 40 |
| Iron (mg) | 2.11 | 0.2 | 1.48 | 1.2 | 0.2 |
| Magnesium (mg) | 26.97 | 10 | 20 | 20 | 11.25 |
| Phosphorus (mg) | 35.96 | 30 | 36 | 60 | 23.75 |
| Potassium (mg) | 179.78 | 145 | 276 | 330 | 260 |
| Sodium (mg) | 17.98 | 5 | 16 | 10 | 80 |
| Zinc (mg) | 0.13 | 0.18 | 0.4 | 0.4 | 0.13 |
| Copper (mg) | 0.13 | 0.05 | 0.08 | 0.1 | 0.04 |
| Manganese (mg) | 0.49 | 0.13 | 0.16 | 0.3 | 0.1 |
| Selenium (mcg) | 0.9 | 0.5 | 0.4 | 1 | 0.38 |
| Fatty Acids | 0 | 0 | 0 | 0 | 0 |
| Saturated Fat (g) | 0.04 | 0.05 | 0.04 | 0 | 0.04 |
| Monounsat. Fat (g) | 0 | 0.03 | 0.04 | 0 | 0.04 |
| Polyunsat. Fat (g) | 0.18 | 0.03 | 0.08 | 0 | 0.08 |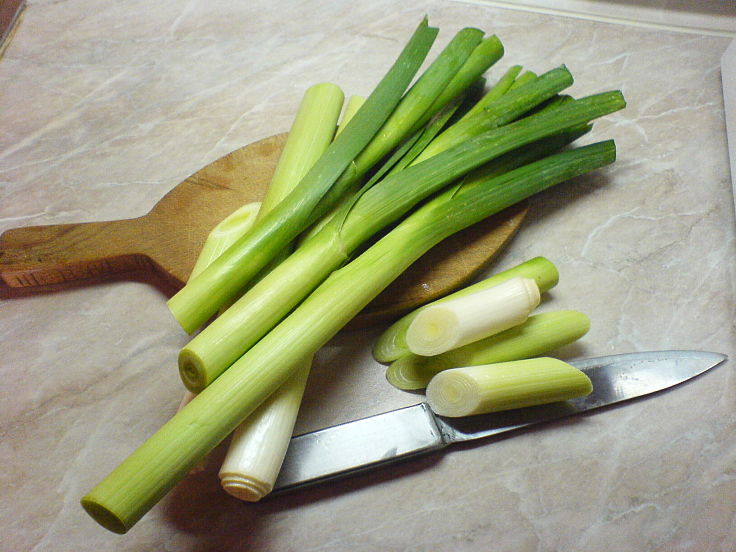 Source:
By Biso (Own work) [Public domain], via Wikimedia Commons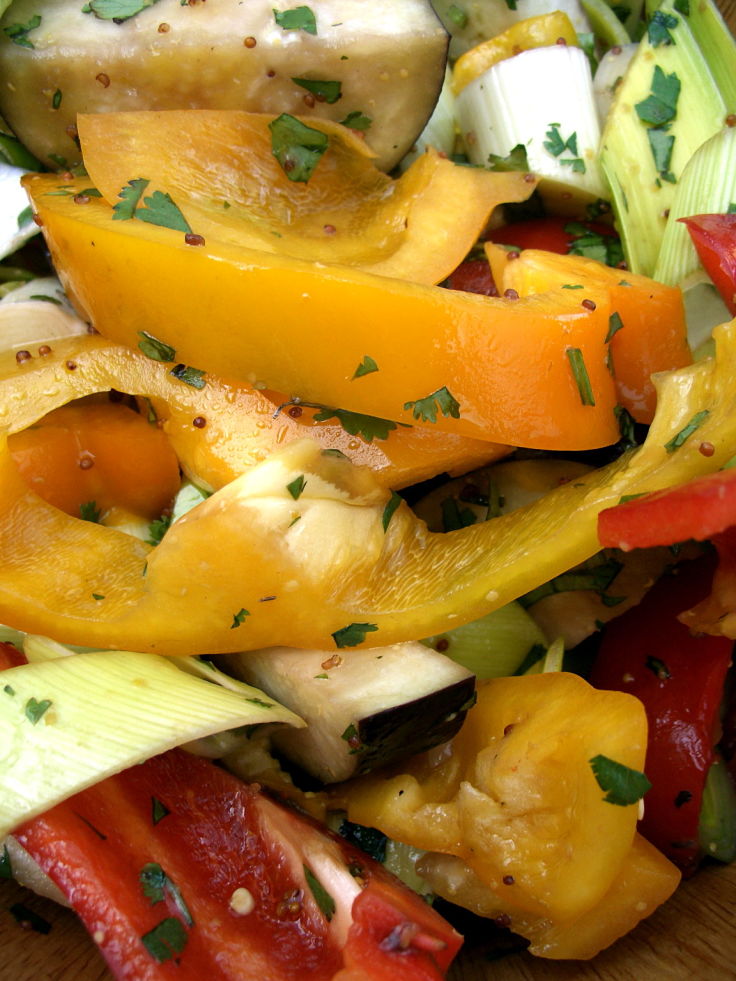 Source:
Salimfadhley [Public Domain] , via Wikimedia Commons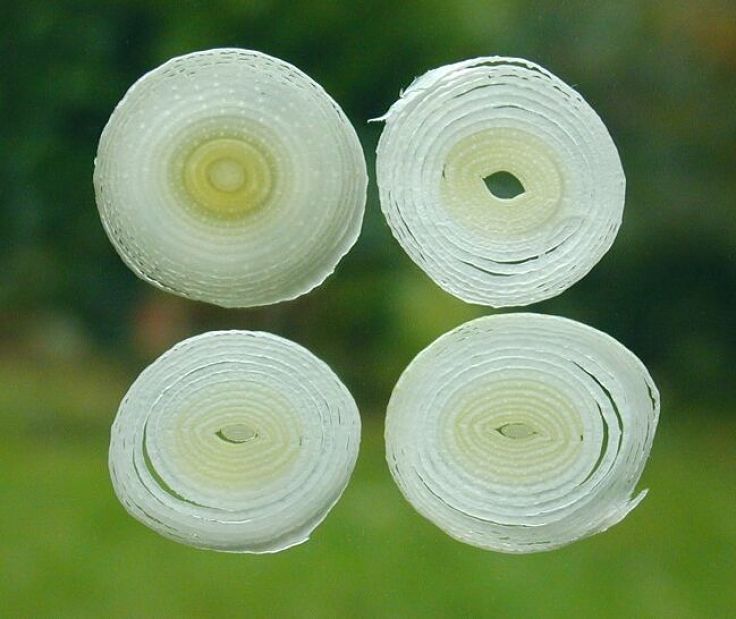 Source:
Ranveig [Public Domain] , via Wikimedia Commons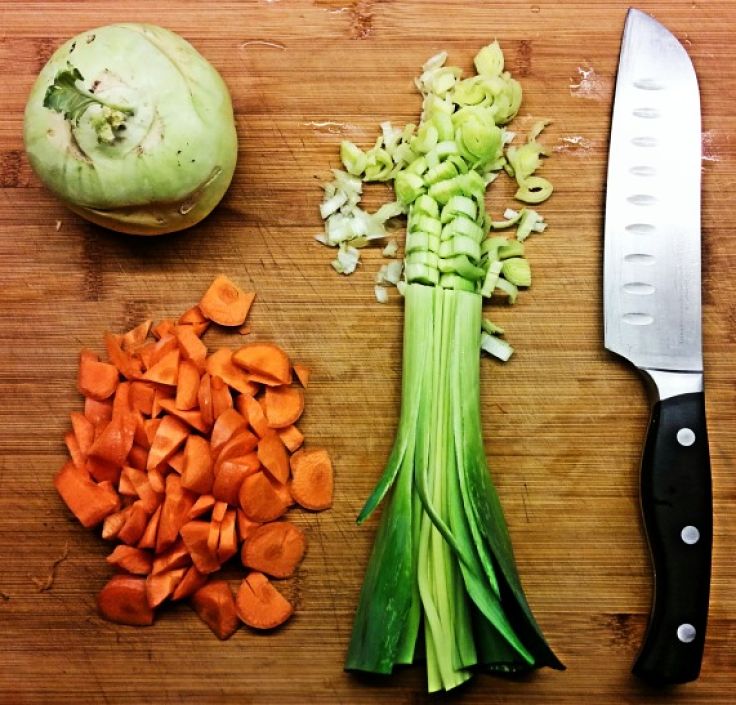 Source: Public Domain CC0 pexels.com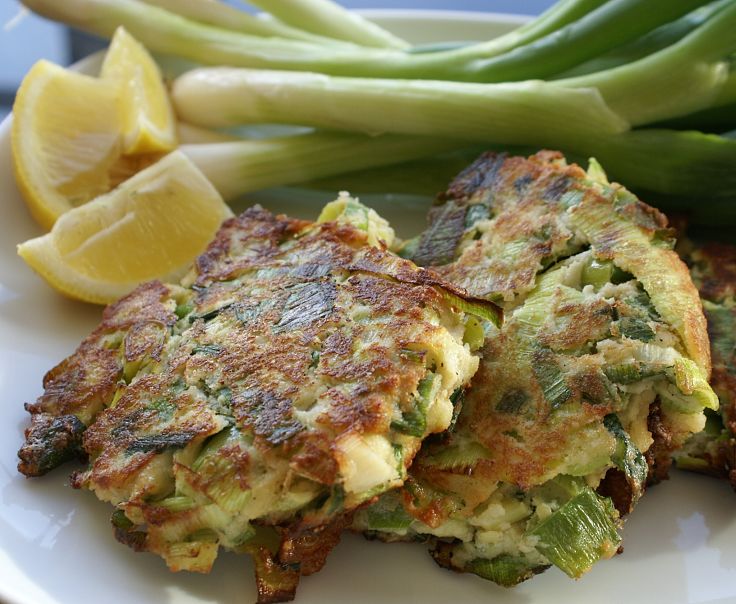 Source: Public Domain CC0 pexels.com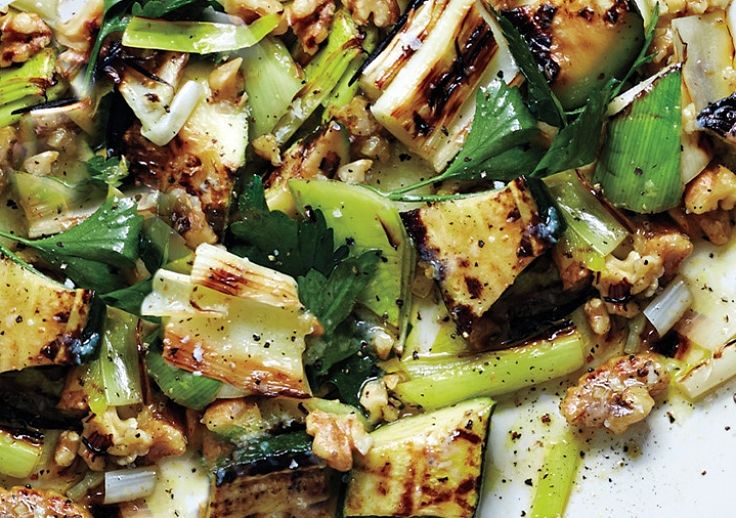 Source:
Jonathunder [Public Domain], via Wikimedia Commons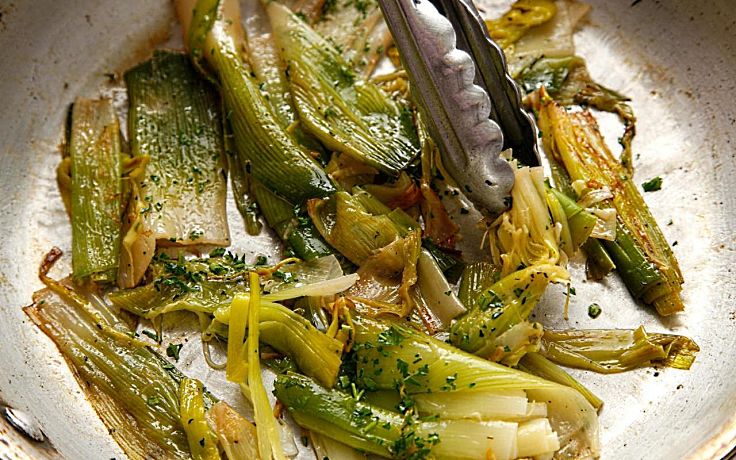 Source:
Veganbaking.net [CC BY-SA 2.0], via Wikimedia Commons