Lemongrass Health Benefits, Nutrition Facts, How to Cook with Lemongrass
Lemongrass has a delightful, citrus aroma and a slightly acidic tastes that provides flavors to a wide variety of recipes, particularly Asian, Indian and West Indian dishes. The stalks can be stuffed for delightful entrées and side dishes.
Lemongrass is very nutritious and has a wide variety of medicinal uses and for home remedies. Lemongrass, Cymbopogon citratus, belonging the grass family Poaceae. There are many varieties.
Lemongrass is easy to grow and can be harvested year round for cooking and herbal remedies. The plant can get quite large reaching 3ft (1m) in width and height.
This article describes how to cook with lemongrass, its use in herbal remedies, and provides a summary of nutritional data for lemongrass.
Health Benefits of Fresh Lemongrass
The fresh lemongrass herb conatins and array of essential oils that have known anti-microbial and anti-fungal properties. It is rich in folates and other vitamins and has anti-oxidant properties. The nutrition data is summarized in the table below.

► Lemongrass herb contains 99 calories per 100 g and contains no cholesterol. The calorie count is higher than for most other herbs. For example, basil, parsley and coriander(cilantro) have only 22, 36 and 23 calories per 100g, respectively. This reflects the higher oil content of lemongrass, that are the key to the nutritional and herbal benefits of lemongrass.

► The unique citrus taste and aroma of lemongrass are due to lemonal (citral) which has renowned anti-microbial properties.

► The essential oils in lemongrass also have anti-microbial and anti-oxidant properties. These oils include: nerol, limonene, geraniol, dipentene, geranyl acetate, methyl heptenone, citronellol and myrcene.

► Lemongrass is a rich source of folate with 17 microgram per 100 g, which represents about 20% of the recommended daily allowance.

► Lemongrass ia an excellent source of other vitamins such as Vitamin B-5 (pantothenic acid), Vitamin B-6 (pyridoxine) and Vitamin B-11 (thiamin). Vitamins C and A also present in small quantities

► Lemongrass is a good source of minerals such as iron, calcium, magnesium, copper, potassium, manganese and zinc.
Culinary Uses of Lemongrass
The delicate aromatic taste of lemongrass suits many mild flavored protein sources such as chicken, pork, lamb, veal, fish and most seafood. The herb is widely used in stir-fries, soups, curries and as a salad ingredient. Lemongrass pairs well with mushrooms, Asian green vegetables, raspberries, chilli and tamarind. Lemongrass can be infused to make a refreshing tea and other beverages.
Medicinal and Herbal Remedy Uses of Lemongrass
► Herbal teas and tonics.

► Digestion Remedy for indigestion, colitis and many gastro-intestinal ailments.

► Aromatherapy providing relief for headaches, body aches, stress and anxiety.

► Relieving Sore Throats and mild infections in the airways associated with colds and flu.

► Lemongrass extracts are widely is used in massage therapy and for toning the skin and muscles
Classic Vietnamese Lemongrass Chicken Recipe
Ingredients
1/2 teaspoon salt
3 tablespoons water
2 1/2 tablespoons sugar
2 tablespoons fish sauce
3 garlic cloves, finely chopped
1 tablespoon curry powder
3 tablespoons rice bran oil
1 large shallot, thinly sliced
3 chilies, seeded and finely chopped
2 fresh lemongrass stalks, finely chopped
1 1/2 pounds (750g) boneless, skinless chicken thigh pieces
Method

Add 1 1/2 teaspoons sugar, salt, curry powder, garlic and fish sauce to a bowl and mix well. Add the chicken and stir to coat all the surfaces.

Using a small frying pan, dissolve 2 tablespoons of sugar in 1 tablespoon of water cooked over high heat, while stirring to form a deep amber caramel. Remove from the heat and add 2 tablespoons of water and stir.
Heat a wok over high heat. Then add the rice bran oil and heat until very hot. Add the shallot, lemongrass and chilies and stir fry until fragrant and just cooked. Add the chicken, stir fry and then add the caramel. Cooked until the chicken is cooked in the middle and the sauce has thickened. Serve with steamed white rice.
Simple Tom Yum Soup Recipe with Lemongrass
Ingredients
3 kaffir lime leaves
3 tablespoons Thai fish sauce
1-2 red chilies, finely chopped
3-4 cloves garlic, finely chopped
1/2 can good-quality coconut milk
4-6 cups good-tasting chicken stock
1 stalk lemongrass, finely chopped
1 cup shiitake mushrooms, thinly sliced
1 tablespoons lime juice, freshly-squeezed
1/2 cup fresh coriander (cilantro), chopped
12 medium-size raw shrimp, with heads and shells removed
Method

Pour the stock into a deep pot or pan and bring to a boil, then lower the temperature to a brisk simmer. Add the lemongrass and boil for 2 minutes. Then, add the garlic, lime leaves, chili and shiitake mushrooms and simmer for 1-2 minutes.
Add the shrimp (and any vegetables you want to add). Simmer for 2-5 minutes (depending on the size of the shrimp, or until shrimp are just cooked. Add the coconut milk, lime juice and fish sauce. Stir and gently simmer until the soup is well blended and hot. Taste the soup and adjust the seasoning. Serve in bowls, topped with fresh coriander or other herbs.
Grilled Lemongrass Pork - Vietnamese Style
Ingredients
1 lb (500g) boneless, thick pork shoulder steak
For the marinade
1/4 teaspoon black pepper
1 tablespoon rice bran oil
1 1/2 teaspoon dark soy sauce
2 tablespoons light brown sugar
1 1/2 tablespoon Thai fish sauce
1/4 cup shallots, finely chopped
1 tablespoon garlic, finely chopped
1 stalk lemongrass, finely chopped (about 3 tablespoons)
Method
Slice the pork shoulder steak into large pieces. Place the sugar, chopped shallot, garlic, lemongrass, fish sauce, pepper, soy sauce and oil in a bowl and mix well. Add the pork, and stir to coat all the pieces evenly. Cover the bowl and set aside the mixture for 60 minutes at room temperature (or overnight in the fridge).
Preheat a grill or barbecue to medium-high temperature. Grill the pork pieces for 6 - 8 minutes, until cooked in the center. Let rest for 5-10 minutes before slicing and serving.
Steamed Fish with Lemongrass and Ginger
Ingredients
Salt, to taste
2 teaspoons sesame oil
1-2 lemon grass stems,
4 green shallots, sliced thinly, diagonally
About 1 1/2 lb (750g) scaled, cleaned, white fleshed fish
1 large piece of fresh ginger, peeled, sliced into fine strips
For the garlic soy sauce
2 garlic cloves, very finely chopped
1 tablespoon peanut oil
1/4 cup soy sauce
1 1/2 teaspoons Thai fish sauce
Method
Make the soy garlic sauce by combining all the ingredients and mixing well.
Wash the fish pieces and pat dry inside and out with paper towels. Use a sharp knife to cut 3 slashes into the fish on both sides. Rub the fish all over with salt and sesame oil. Place the fish in a steamer and sprinkle with ginger and lemon grass. Steam the fish for about 8-10 minutes, until the fish is just cooked (but no more).
Serve the fish with the sauce drizzled over it.
Nutrition Facts for 100g Fresh Lemongrass
| Serving size 100g | Nutrient Value |
| --- | --- |
| Energy | 99 Kcal |
| Carbohydrates | 25.3 g |
| Protein | 1.8 g |
| Total Fat | 0.5 g |
| Cholesterol | 0 mg |
| Vitamins | **** |
| Folates | 75 mcg |
| Niacin | 1.10 mg |
| Pyridoxine | 0.08 mg |
| Riboflavin | 0.13 mg |
| Thiamin | 0.06 mg |
| Vitamin A | 6 mg |
| Vitamin C | 2.6 mg |
| Electrolytes | **** |
| Sodium | 6 mg |
| Potassium | 723 mg |
| Minerals | **** |
| Calcium | 65 mg |
| Copper | 0.266 mg |
| Iron | 8.17 mg |
| Magnesium | 60 mg |
| Manganese | 5.244 mg |
| Selenium | 0.7 µg |
| Zinc | 2.23 mg |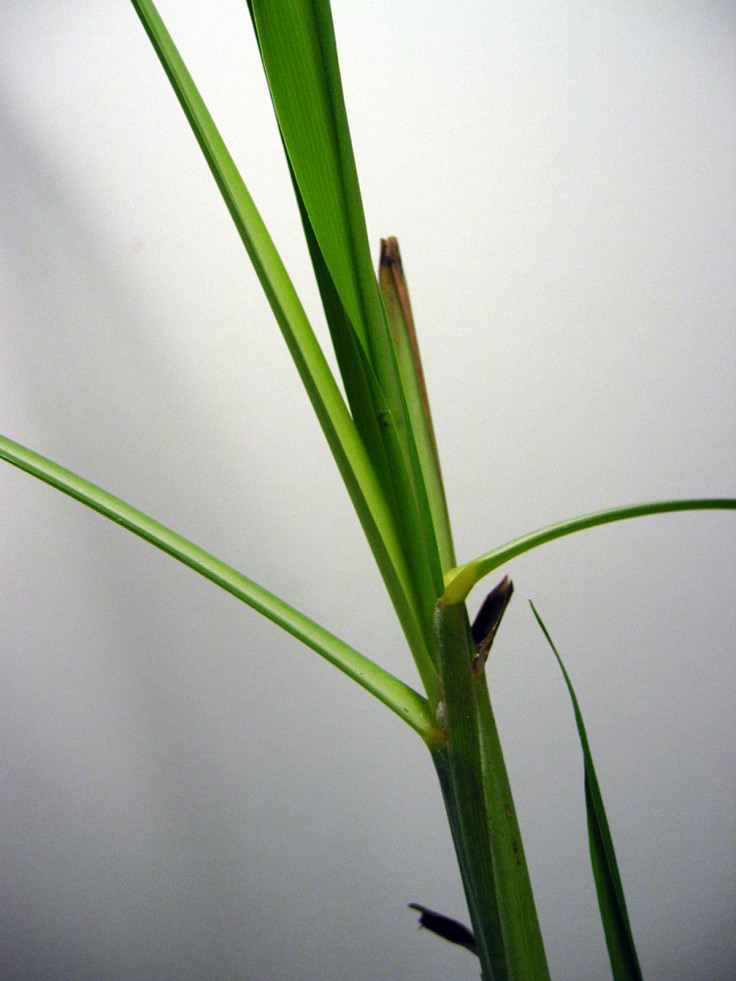 Source:
stu_spivack [Public Domain], via Wikimedia Commons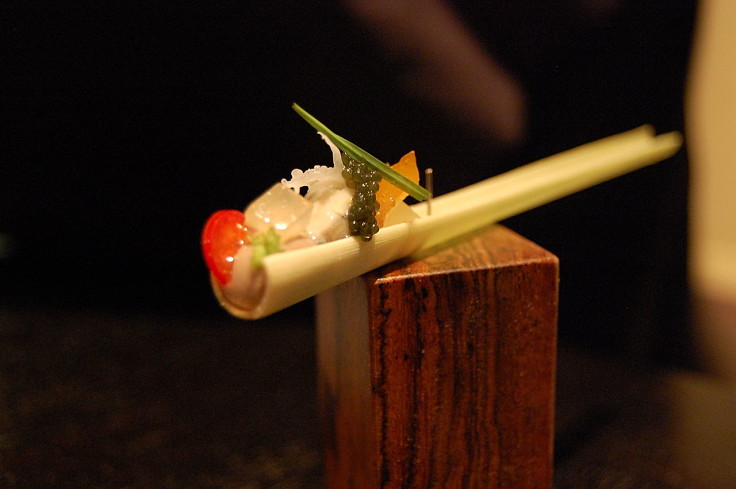 Source:
stu_spivack [CC-BY-SA-2.0], via Wikimedia Commons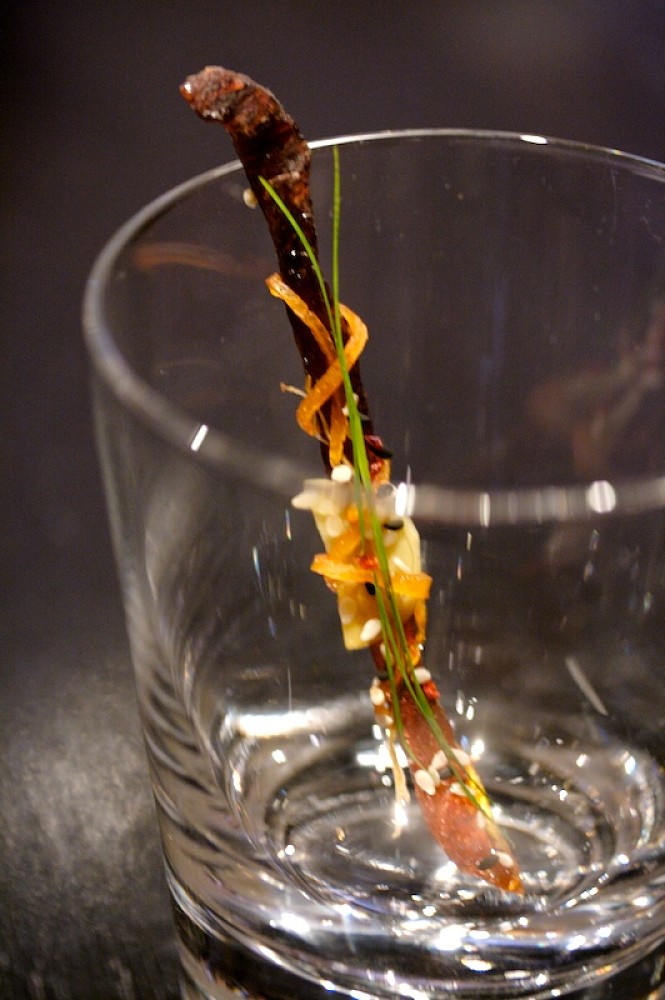 Source:
Matthew Hine [CC-BY-2.0], via Wikimedia Commons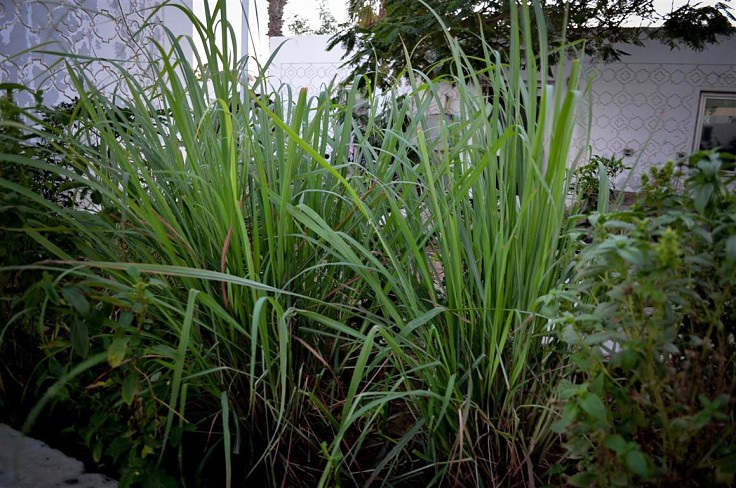 Source:
By Ronok [CC BY-SA 3.0], via Wikimedia Commons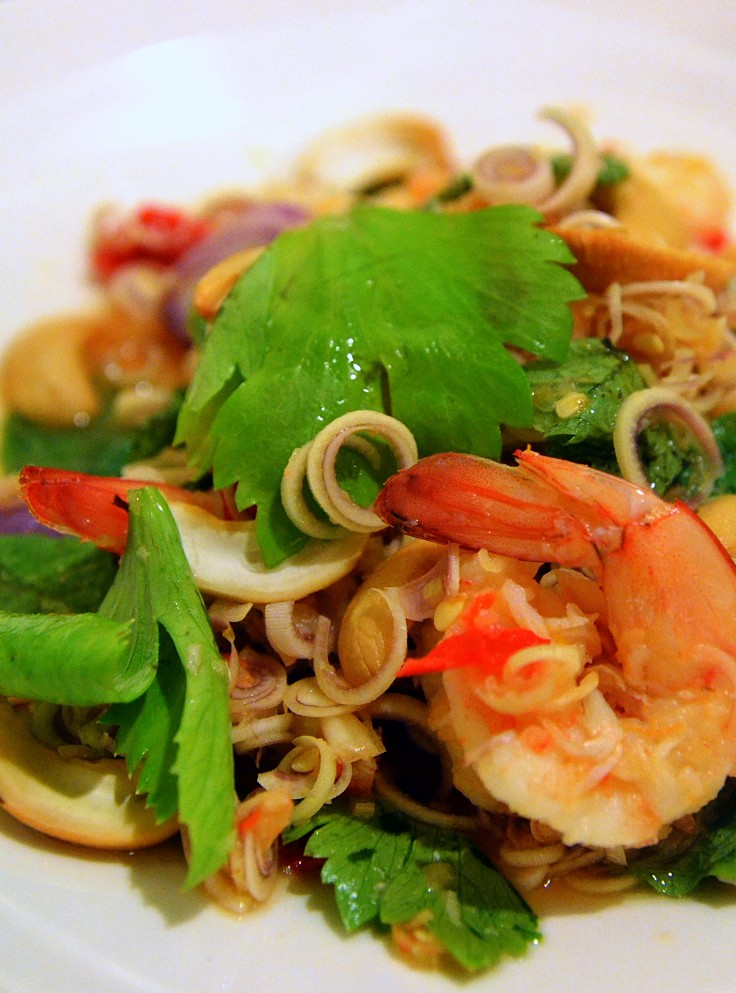 Source:
By Takeaway [CC BY-SA 3.0], via Wikimedia Commons